UIC opens registration for MIE Engineering Summer Camp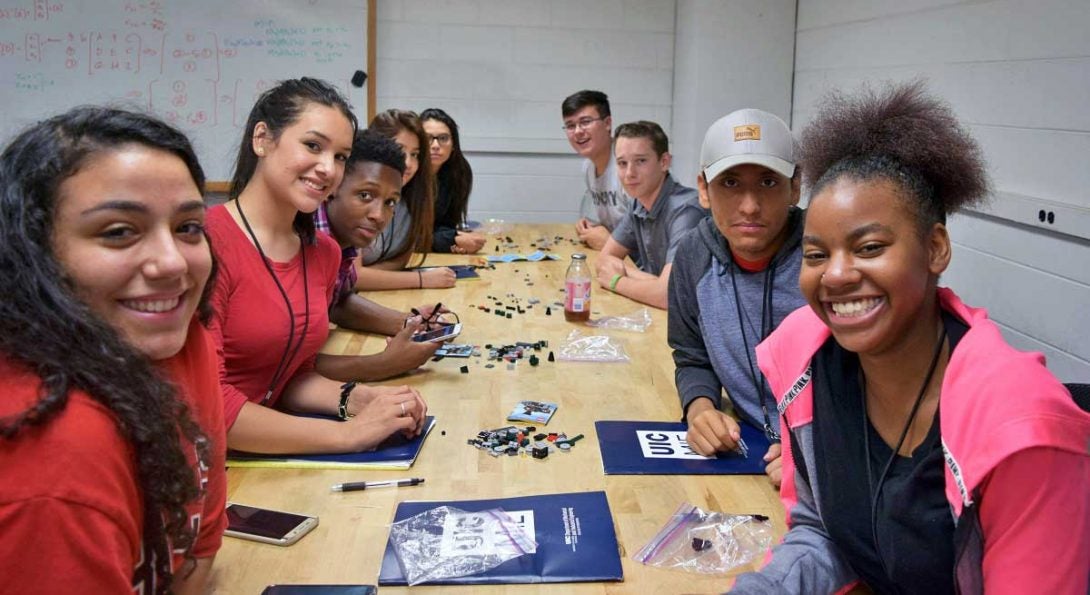 Registration is open for UIC's annual MIE Engineering Summer Camp, which provides a unique opportunity for Chicago-area high school and middle school students to explore what they can achieve in life through engineering.
Hosted by the University of Illinois Chicago, Mechanical and Industrial Engineering (MIE) department at 842 W. Taylor St., Chicago, the camp provides the participating students a variety of hands-on learning experiences through design projects that are intended to improve the environment and quality of life. The camp will span many engineering disciplines such as mechanical, aerospace, civil, computer, electrical, and industrial.
"We are providing this opportunity for kids who are inquisitive and curious about the world around them, want to try new things, meet new people, and use their heads and hands to solve problems," said Yeow Siow, a Clinical Assistant Professor in MIE. "The summer camp will allow them to discover the creative aspects of engineering, while experiencing life as a student on a college campus in the heart of Chicago."
The non-residential camp will be organized in three tracks targeted for students of three different age groups. In each track, students of similar age will explore and engage in fun projects covering applications of important topics such as robotics, automation, coding, energy engineering, and much more in everyday activities. The three tracks will be offered from Monday to Friday in July with the following schedule. Track 1 is for rising high school juniors and seniors, and runs July 9-13 from 10 a.m. to 5 p.m. Track 2 is for students of age 13 , and runs July 16-20 from 9 a.m. to 3 p.m. Track 3 is for students of ages 10-12, and, due to high demand, we are offering two options for this age group: Track 3A that runs July 23-27 and Track 3B that runs July 30-Aug. 3. Both tracks 3A and 3B run from 9 a.m. to 3 p.m. The cost for the camp varies based on the track selected. Please see the registration page for pricing.
The department is offering an optional "After Camp" service, from 3 to 6 p.m. for Tracks 2 and 3. Chaperones stay with the kids on campus until parents come pick their child up. A limited number of need-based fee waivers are available. The deadline to register is June 30 or until we reach capacity, which is limited to 40 students for each track.
To register or learn more about the UIC Engineering Summer Camp, please visit our camp page.
Track 1: Rising juniors & seniors, July 9-13, from 10 a.m. to 5 p.m.
Track 2: Age 13 , July 16-20, from 9 a.m. to 3 p.m.
Track 3A: Age 10 , July 23-27, from 9 a.m. to 3 p.m.
Track 3B: Age 10 , July 30-Aug. 3, from 9 a.m. to 3 p.m.
For information, please contact Clinical Associate Professor Yeow Siow at yeowsiow@uic.edu.
Modified on June 29, 2020