Undergraduate Career Outcomes
At UIC Engineering, your success is paramount. Your coursework in engineering or computer science will prepare you to succeed in your career—or to excel in graduate or professional school. Our career development programs step in to give you the knowledge, skills, and tools you need to be competitive in seeking the job or graduate-school placement of your choice.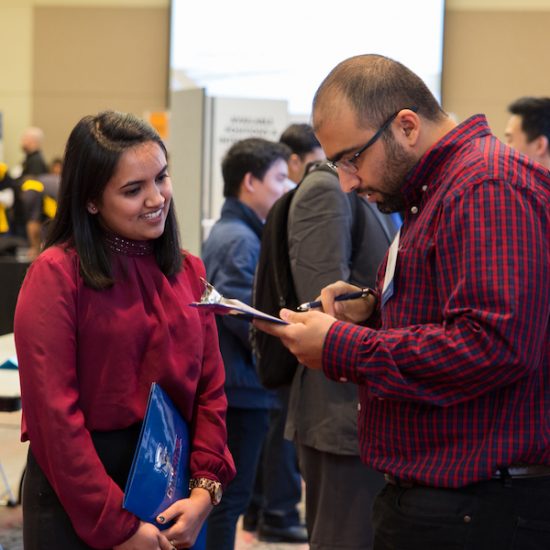 UIC Engineering students benefit from a team of full-time staff whose primary goal—and area of expertise—is connecting students with rewarding positions in engineering. The Engineering Career Cnter organizes opportunities for students to meet with employers, and it provides one-on-one guidance across the spectrum of the career-search process, from applying to interviewing to negotiating your salary. Follow the link below to learn about our specialized career development offerings.
Visit the ECC website
400+ companies actively hire our students

53% of graduates report starting salaries between $70,000 and $100,000+

4 full-time career staff devoted entirely to UIC Engineering students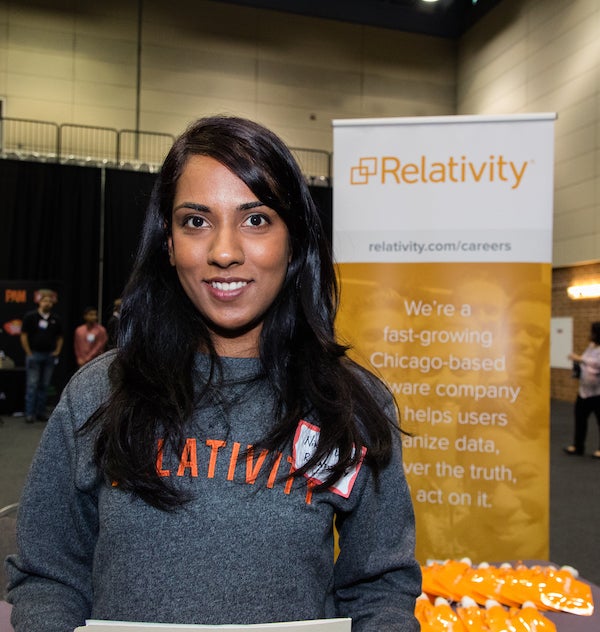 Coordinates two career fairs that are focused specifically on engineering and computer science. These events attract more than 225 companies each year. Career fairs are often divided into time for engineering majors and time for computer science and computer engineering majors, giving students and companies a chance to make the right match.
Prepares students to succeed in the internship and job search. Engineering students can meet one-on-one with career counselors or participate in group workshops to gain skills in searching for positions, writing résumés and cover letters, conducting a strong interview, and negotiating offers and salary.
Develops relationships with employers. Our career center staff continually seeks to create and strengthen UIC Engineering's connections to the companies where our students seek to work—and can have an impact.
Connects students with alumni through a mentoring program called the Professional Connections Program. Juniors and seniors are invited to apply in October of each academic year, and participants are matched with alumni whose career is pertinent to their chosen major.
Organizes our unique Guaranteed Paid Internship Program. UIC Engineering guarantees a paid summer internship to first-year and transfer students at UIC Engineering who maintain a minimum GPA and who participate in the Freshman Engineering Success Program. Learn more about this unique program.
Sends out weekly newsletters with information on internship and job opportunities, events, and more.
For additional information, visit the Engineering Career Center website.