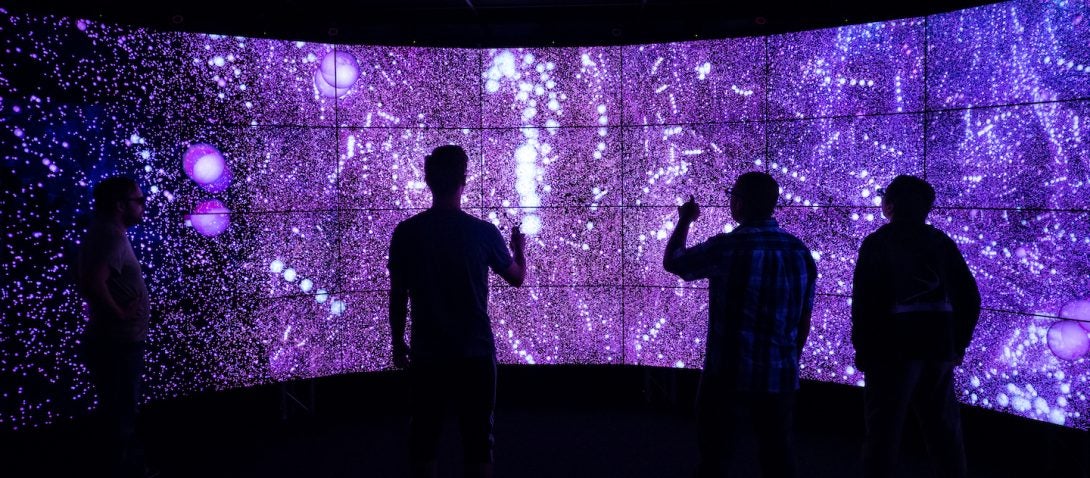 As part of Chicago's public research university, UIC Engineering is committed to the generation of new knowledge in engineering and computer science. Research is conducted in more than 150 faculty-run laboratories and interdisciplinary centers.
UIC Engineering research is sponsored by the National Science Foundation, National Institutes of Health, the U.S. Departments of Defense and Energy, Argonne National Laboratory, multinational corporations, and more. Our dedication to research and our location in metropolitan Chicago makes UIC a sought-after destination for emerging researchers. Faculty hired within the last decade have earned their doctorates at Brown, Caltech, Carnegie Mellon, Columbia, Georgia Tech, Harvard, Michigan, MIT, Princeton, Stanford, the University of Illinois at Urbana-Champaign, and the University of Southern California, among others.
217 faculty members

Including 47 NSF CAREER award recipients and 96 fellowships in professional societies.

$174.3 million

Research and development grants in force, spanning six departments and more than 230 projects.
areas

Bioinformatics: computational systems biology, proteomics, genomics, precision medicine
Biomechanics: hard tissue, soft tissue
Biomolecular and biomaterials engineering: drug delivery, microfluidics, bionanosystems, lab-on-a-chip
Cell and tissue engineering: regenerative medicine
Imaging: MRI, AFM, optical, haptic VR, acoustic
Neural engineering: neural controls and rehabilitation, vision, smart prosthetics

areas

Advanced Materials

Nanotechnology
Biotechnology
Soft Matter
Environmental Engineering

Complex Fluids
Electrochemistry

areas

Civil infrastructure engineering: structural engineering, transportation engineering

Materials engineering: materials science, engineering mechanics

Earth systems engineering: environmental engineering, water resources engineering, geotechnical engineering

Environmental/Water Resources: Microbial ecology and bioinformatics, engineered treatment systems, ecohydrology and environmental fluid mechanics, landfill design and emissions
Infrastructure: Non-destructive testing, acoustic imaging, forensics and failure analysis
Transportation: Travel demand forecasting, agent-based models, environmental impacts, multi-modal freight operations, smart grids
Mechanics and Materials: Mechanics of structural and nano-materials, geomechanics of foundations, landfills and earthen building materials, corrosion models for nuclear waste, catalysts for LiO2 batteries

areas

Applied AI
Computational population biology
Computer security
Data mining, databases, machine learning
Electronic visualization
Software engineering

areas

2D nanoribbon interactions with small molecules and nitride-based high-efficiency electronic devices
Communication/sensor networks, wireless communications, nanotechnology, image and video analysis, robotics
Energy cyber physical systems
Energy-efficient neuromorphic computing
Low-cost/low-power functionalized carbon nanotube (CNT)-based chemo-resistive methane sensors
Thin stainless steel (cryogenic-to-high-temperature) vacuum insulation panels (VIP)

areas

Biomedical engineering
Computational mechanics
Data-driven decision-making
Design, controls, and manufacturing
Energy
Materials
Micro/nanoscale science and engineering