RISE Magazine Fall 2022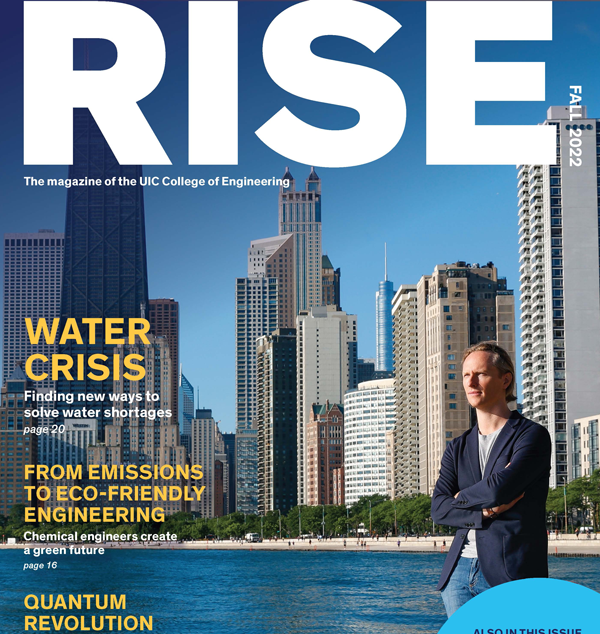 The latest issue of RISE Magazine is here! Published twice a year, RISE is the magazine of the UIC College of Engineering. It covers news from students, faculty, and alumni, including two or three feature stories in each edition.
Our amazing faculty and students have been busy the last six months working on everything from solving freshwater shortages to unlocking the power of quantum computing. We encourage you to spend a few minutes browsing through the magazine portal to learn about these stories and more.
Modified on September 23, 2022