UIC hosting smart manufacturing workshop for Illinois manufacturers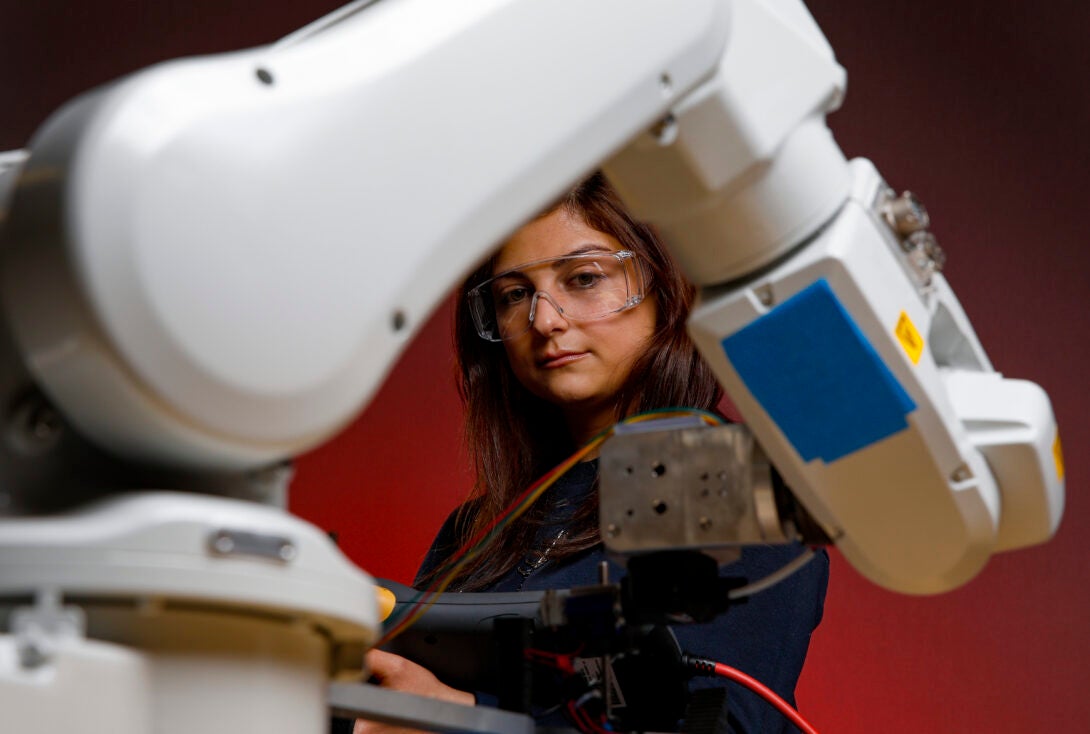 UIC is presenting an online workshop to help small- and medium-sized Illinois manufacturers learn how machine learning and artificial intelligence can help support their businesses.
The workshop "Your AI journey: What You Need to Know and Where to Start" is set for Wednesday, November 9, from 9 a.m. to noon via Zoom. Interested participants can register for the workshop at https://smarture.lab.uic.edu/ml-workshop.
The event will be hosted by UIC Professor Azadeh Haghighi, director of the Smarture Research Laboratory in the Department of Mechanical and Industrial Engineering, and sponsored by the Illinois Manufacturing Excellence Center, NIST National Institute of Technology, and the U.S. Department of Commerce.
"Small- and medium-sized companies have fewer people, limited technological and financial resources, and they are often removed from what is happening with emerging technologies, and unaware of what's available to them and how they can use them," Haghighi said.
Workshop attendees will have the opportunity to learn from experts in academia and industry about machine learning and its applications in an industrial setting. Guest speakers include Houshang Darabi, professor and department head of mechanical and industrial engineering at UIC, Christine Barnhart, vice president of product marketing and go-to-market at Nulogy, and Mehdi Golari, staff data scientist at Lyft.
The workshop also includes demos and tutorials by Tooling U-SME Society of Manufacturing Engineers, MathWorks, and Smarture Lab.
All the attendees will receive a free "Machine Learning 101" Python-based digital visual interface called EasyML, which was developed by the Smarture Lab and allows users to apply machine learning algorithms to their data.
A tutorial of EasyML will be provided to all the participants by the Smarture Lab. The knowledge learned at the workshop would be directly applicable to using this free digital program.
"While machine learning can be complex, this complimentary package will be usable for anyone, even those who do not have any coding skills," Haghighi said.
In addition, the attendees will receive a complimentary package of data collection, management, and machine learning courses provided by Tooling U-SME Society of Manufacturing Engineers.
For any information or questions, please contact Haghighi at ahaghi3@uic.edu.