Students launch ChemE Culture Club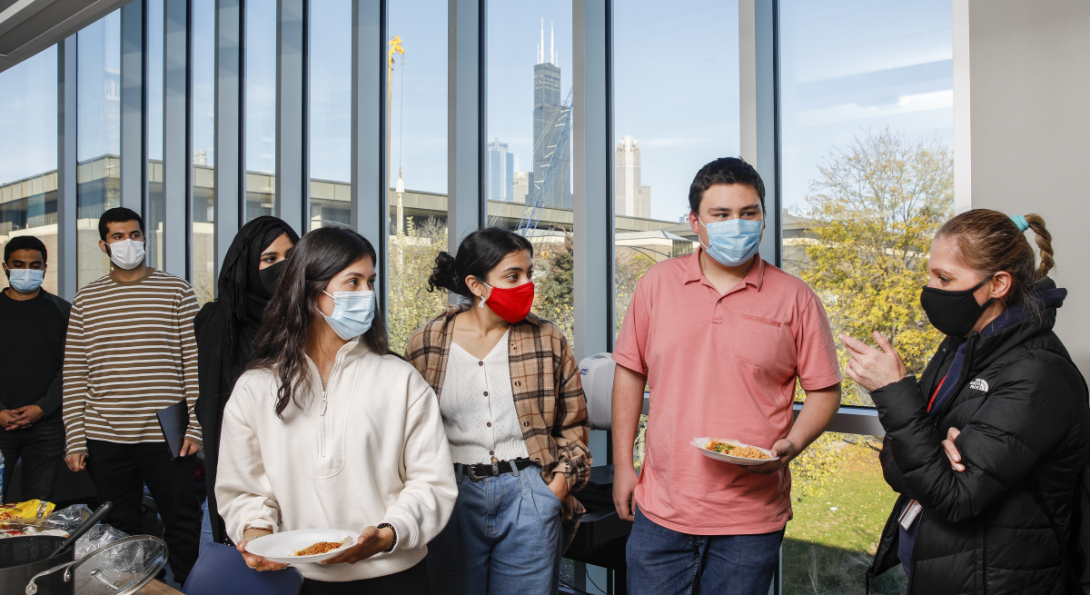 UIC chemical engineering students have started a new club that they hope will help promote diversity and personal and professional development among their peers.
The ChemE Culture Club will allow students to represent their own cultures and learn about the cultures of their peers, said the organization's president, Safa Ali. The club plans on meeting once or twice a month with each session focused on learning about a specific culture. The meetings could involve trying out different foods, watching films in foreign languages, and setting up a safe and comfortable place where students can discuss diversity and inclusion within the department, Ali said.
Ali, a chemical engineering senior, was born to Indian parents in Saudi Arabia and then moved to the United States.
"Living in three different countries sparked an interest in learning about different cultures and interacting with like-minded individuals," she said.
The idea for the club was sparked by Ali's friend and fellow chemical engineering student Rija Firoz's. For her birthday, Firoz brought in biryani, as a curried rice dish prominent in South Asia that is cooked on special occasions, to share outside of the Engineering Innovation Building. She was pleased to find that people wanted to try it and learn about the origins of where it came from.
"Seeing students interacting and being interested in learning about a dish so close to our hearts made us realize that we need a space to share and learn about each other beyond just academics," she said.
Other club officers include Firoz, vice president, Khalfan Almesmari, secretary; Laura Brito, treasurer; Sajjid Odeh, public relations officer, and Angelica Seda Cortes, events chair. The group's faculty advisor is Clinical Associate Professor Betul Bilgin. Ali said all of the officers, along with Abdullah Amer, helped get the club off the ground and running.
"If you love getting to know different people and trying different food, then please come by to our events," Ali said. "We will be happy to see you and would be excited to learn from you."