Student run podcast aims to open research opportunities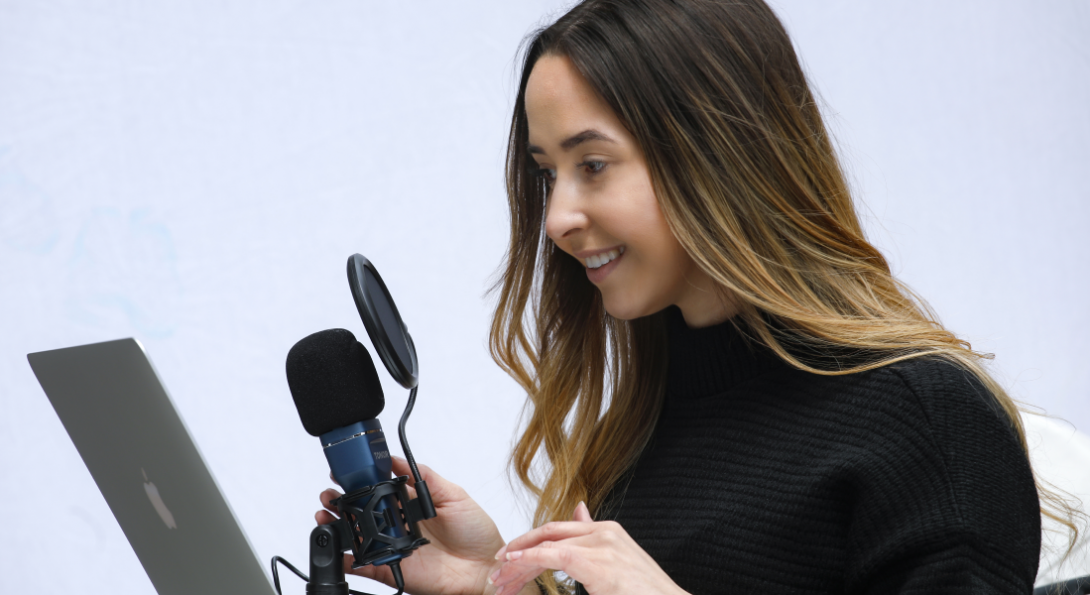 Gaining experience solving problems in a lab or in the field is a part of many engineers' undergraduate education. But figuring out where these opportunities are — and approaching faculty members to ask for one — can be a daunting task.
The Engineering in Medicine and Biology Society realized that the all-virtual pandemic environment exacerbated these challenges. So the student members decided to reach out to undergraduates through a medium they know and love: podcasts.
UIC EMBS launched its "Research Rundown" podcast to make undergraduate research more accessible and approachable, allowing listeners to hear about exciting work from the professors who have opportunities to offer.
The podcast is produced and hosted by Manuela Burek, EMBS' vice president. Each episode is around 30 minutes long and can be found on Spotify and Apple Podcasts or on the club's podcast website.
"Each podcast episode will feature a UIC faculty member discussing their research and the opportunities they have for student involvement," Burek said. "We then dig into the focus of the research, how students have played a role in advancing the work in the past, what experiences students can expect to gain from joining their lab, and what experiences or skills are necessary for students to be successful in their research pursuits."
She added that EMBS is hoping the podcast will leave students with specific advice on getting involved and succeeding.
Any students who would like to submit questions to be answered on the podcast and any professor who would like to be featured in a future episode can reach out to Burek at mburek2@uic.edu.