Student awarded prestigious NSF Graduate Research Fellowship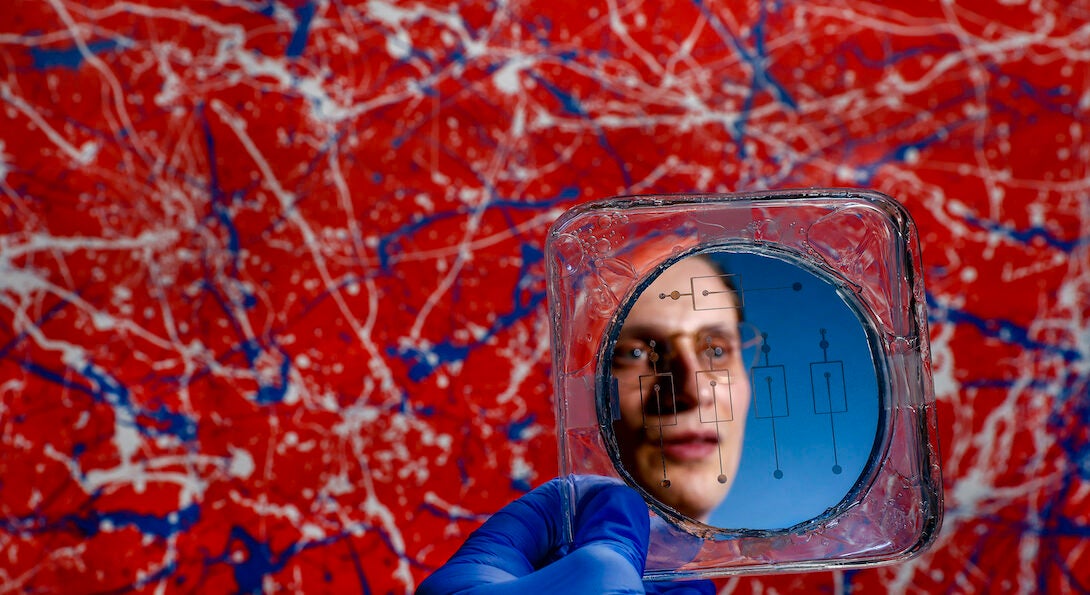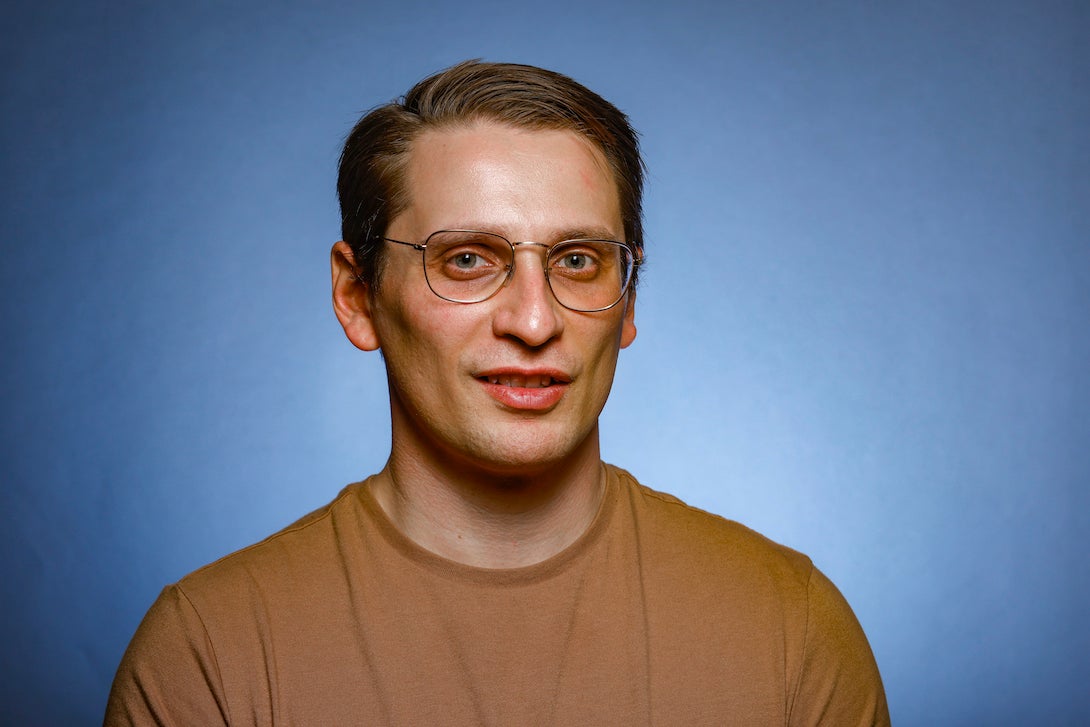 After spending seven years in the chemical engineering industry, Michael Rogy realized that his technical background could lead to many more impactful and novel experiences.
Despite the complexity of transitioning to the biomedical engineering world, he has found a place in Richard and Loan Hill Department of Biomedical Engineering Professor Salman Khetani's Microfabricated Tissue Models (MTM) Laboratory as a PhD student. He joined Khetani's lab in 2021.
Rogy's current PhD program allows him to apply his technical background to center on assisting others in the healthcare environment.
Through receiving the National Science Foundation Graduate Research Fellowship, Rogy will expand his research which is focused on a multi-compartment 3D bioprinted human liver surrogate construct. The competitive fellowship provides three years of financial support to some of the most promising scholars in the nation.
Rogy believes his research will work to address the technical gaps in the liver engineering field.
Leading up to receiving the fellowship, Rogy has worked to generate 3D liver tissues in a 3D bioprinted construct. This work will be the first adjustable model of a human liver tissue containing all three physiologically relevant compartments: hepatic, vascular, and biliary. Preliminary hepatic scaffolds have displayed functional characteristics for several weeks.
This work will provide samples for drug toxicity screening as induced liver injuries are still causing problems, which limits the number of effective medicines available.
The models can also be used to assess interactions within the human liver and address liver failure. This project is progressing as implantation of the 3D liver tissues will be done in mice in the near future.
Rogy's research is motivated by a personal connection as his grandmother, a donor liver recipient due to non-alcoholic fatty liver disease, struggles with complications from immunosuppression and ongoing chronic tissue rejection.
"The science behind the transplant is astounding on its own, as it has not only improved my grandmother's quality of life but gifted us with her presence for a longer period," Rogy said.
He believes his work is also critical for solving the viable liver donation shortage.
While academic-level research in a biomedical setting differs from field engineering, Rogy has pulled from his past experiences and skills to carry out his research.
"I have found those experiences invaluable toward my graduate degree and future work," Rogy said.
Prior to joining Khetani's lab, Rogy struggled to find the right graduate program where he could use his background and prior experience in new ways. Khetani helps Rogy leverage his experience with his interest in tissue engineering.
Rogy is appreciative of Khetani's similar nontraditional background of working in industry before transitioning to academia.
"The fact that I was nominated for this fellowship was very shocking," Rogy said. "I'm very humbled in the sense that the vision of why I wanted to come back to school aligned with the fellowship has been exciting."
The NSF Graduate Research Fellowship funds individual researchers rather than their specific research. The GRFP provides support to graduate students who show potential for significant research achievements in STEM or in STEM education.
Through Rogy's personal experiences, he's seen how fundamental education and access to it is. He believes that education bridges the gap between those who are lower income and higher income.
"The stability of my surrounding community made it clear to me that pursuing higher education would be my ultimate goal," Rogy said of his experience prior to college. "Higher education allows for a stable career, greater access to quality health care, lower incarceration rates, amongst others."
Being a first-generation college student drove him to higher education to bridge the gap and get involved in academia to better serve underprivileged areas.
While Rogy completed his bachelor's in chemical engineering, he worked for AmeriCorps Jumpstart, a national early education organization, providing language, literacy, and social skills to underserved preschool children.
"Providing equal education in these communities resulted in a visible day-to-day learning process and increased family involvement within the children's learning," Rogy said. "Even though this was demanding with concurrent coursework, I found the experience to be very rewarding and it became part of my formative training during my undergraduate years."
Modified on May 09, 2023