Seniors design product to prevent ileostomy complications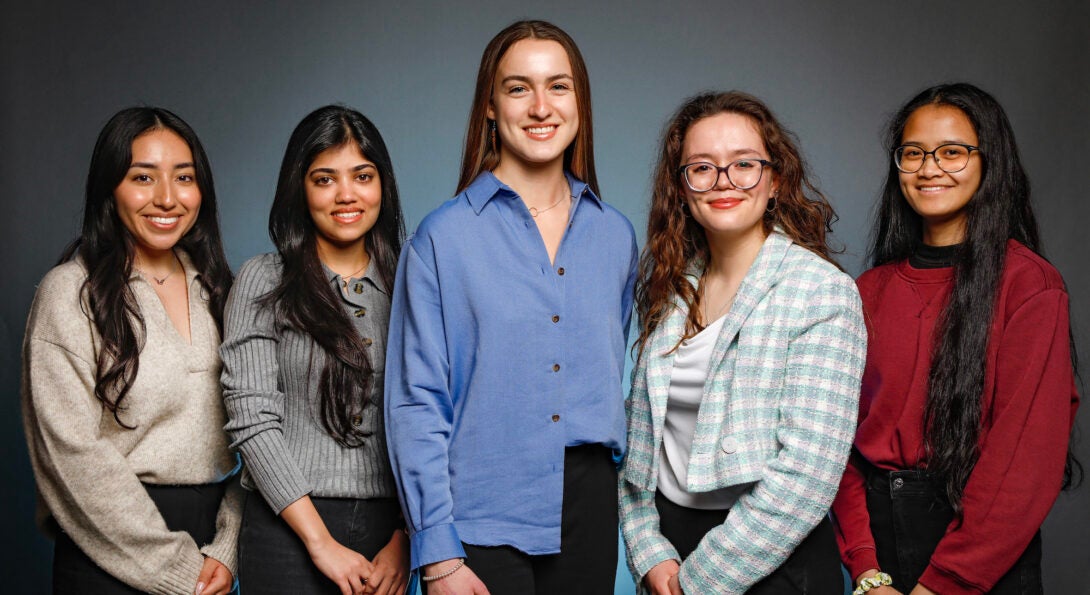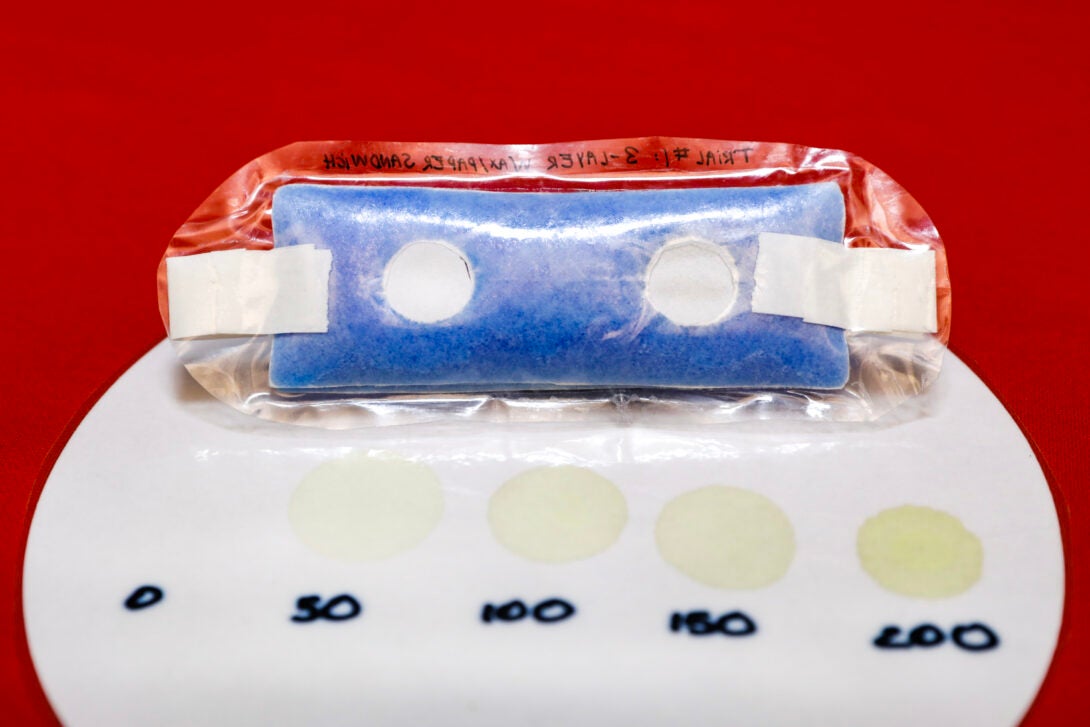 An ileostomy is an opening doctors create in the abdominal wall to allow a small portion of the ileum or small intestine to be brought to the surface of the skin. The opening allows stool to pass directly out of the body. The procedure is usually needed because a problem is causing the ileum to not work properly, or a disease is affecting that part of the colon and it needs to be removed. About 15% of all common ileostomy complications are skin excoriation, or damage to or removal of part of the surface of the skin.
Typically, an ileostomy pouch adheres to the skin causing the interactions of the enzymes in a patient's dejecta, or output, to break down the skin when the output leaks onto the skin creating complications.
These complications can cause a longer hospital stay, an increased likelihood of hospital admission, and almost double the cost of post-surgical care over 120 days.
To reduce complications, efficiently test enzymes, and facilitate better disease diagnostics, a senior design group in the Richard and Loan Hill Department of Biomedical Engineering partnered with Hollister Incorporated to create a new point of care diagnostic device. Point-of-care diagnostics is medical testing where the analysis is performed near the provider or patient. It enables quick medical decisions, as diseases can be diagnosed at an early stage, which leads to improved health outcomes for patients by enabling the early start of treatment.
Seniors Jennifer Meza, Julie Gawenda, Mary Ashley Tenedor, Waeezah Waqar, Rene Sieracki, and their mentor, Abram Janis of Hollister Incorporated, created a prototype consisting of "wax/paper sandwich" and five-image color scale combination. The "wax/paper sandwich" is comprised of four layers of milled wax and chromatography paper melted together and uses a dejecta sample to determine the concentration of chymotrypsin, which is a digestive enzyme that causes the breakdown of proteins such as those in the skin leading to irritation and other complications.
"Researchers at Hollister wanted a way to study the changes in enzymes and its relation to peristomal skin complications in real time in order to understand high levels of chymotrypsin and its relation to an increase in complications," said Tenedor. "This knowledge could lead to a better understanding of the leading factors of the peristomal skin complications."
As it stands, there is no point-of-care device for patients to measure these factors. The standard to receive test results is a four-hour lab test, however, this process helps to shorten the time it takes for results to come back to only 15 minutes.
Through the device, the group hopes to provide a higher sense of self-efficacy for patients, in addition to feeling in control of their own body and restoring their health by preventing complications.
"There's much room for further development with ileostomy care," Gawenda said.
During a tour at Hollister Incorporated, students listened to and asked questions to a family who served on a panel where all three children had ostomies, a rare occurrence, about their experiences.
"As an engineer and a scientist, you can create something that can make a measurable difference, but lose sight of who the device is for," said Sieracki. "Although, the panel gave us some insight into who we are developing this for and endpoint product."
Meza, Gawenda, Waqar, Tenedor, and Sieracki also took home a best-in-category award from the judges, who represented a variety of alumni, professionals from the Chicago region, and faculty from the College of Engineering. They were awarded the Clinical Medical Device award for their project "An Indicator for Ileostomy Output Enzymes" as discussed above.