SAE @ UIC returns to the Chicago Auto Show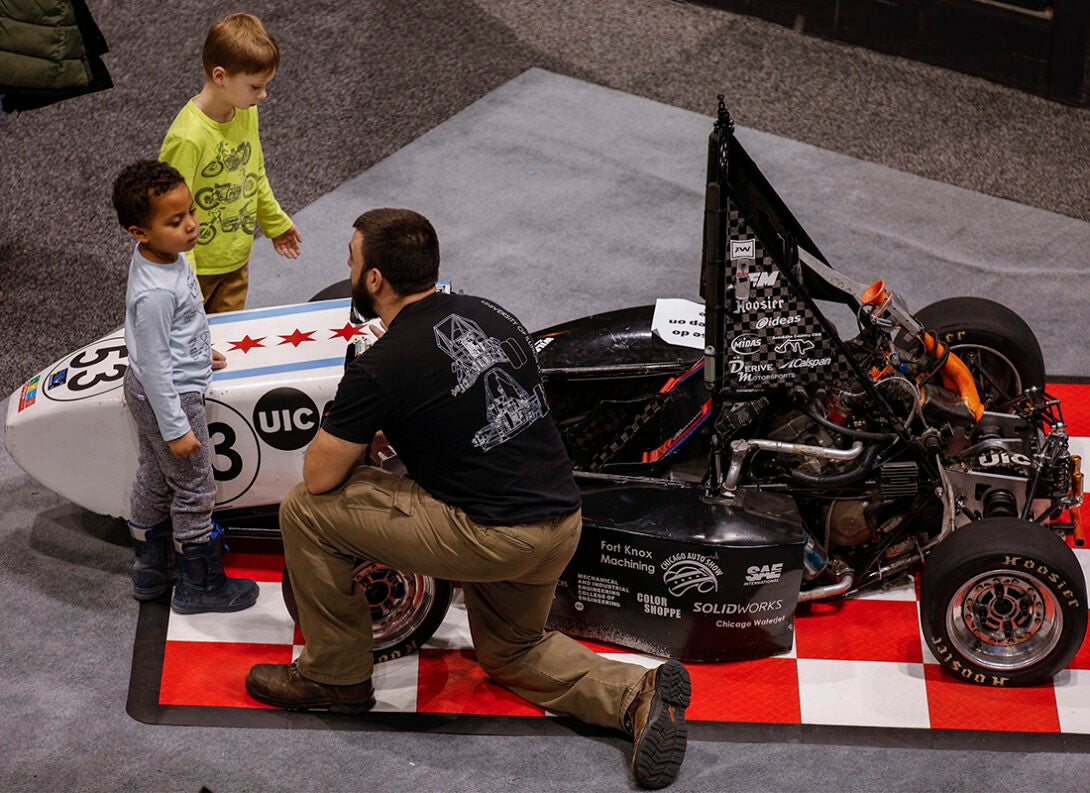 After a two-year hiatus, SAE @ UIC is returning to the Chicago Auto Show from February 11 to 20 at McCormick Place.
"It's a really big win to return to the show, and I'm really excited," said Hannah Thiel, SAE @ UIC president and a student in mechanical and industrial engineering. "It's a great outreach event for our sponsors and UIC."
"It's an excellent opportunity for our members to be part of this event," added Roberto Martinez, SAE @ UIC treasurer and a student in business management.
More than 30 UIC students will participate in the show by discussing their experiences as members of the student-run engineering organization, which is focused on designing, building, and competing with Baja and formula cars.
"We will be able to provide detailed information about the competitions, and how they challenge the dynamics and reliability of our vehicles, and the management and documentation of the team," Thiel said. "These challenges provide us with engineering and problem-solving experiences beyond the classroom."
UIC is the only university participating in the Chicago Auto Show, which was first held in 1901 and is the largest auto show in North America. It features multiple world and North American introductions and a range of domestic and imported passenger cars, trucks, sport-utility vehicles, minivans, and experimental and concept cars. In addition, it showcases numerous automotive accessories and auto-related exhibits, competition vehicles, project cars, antique and collector vehicles, and interactive exhibits.
In addition to the auto show, SAE @ UIC takes part in elementary and high school lectures, STEM events, company visits, and much more.