Registration is open for Lunch with an Industrial Engineer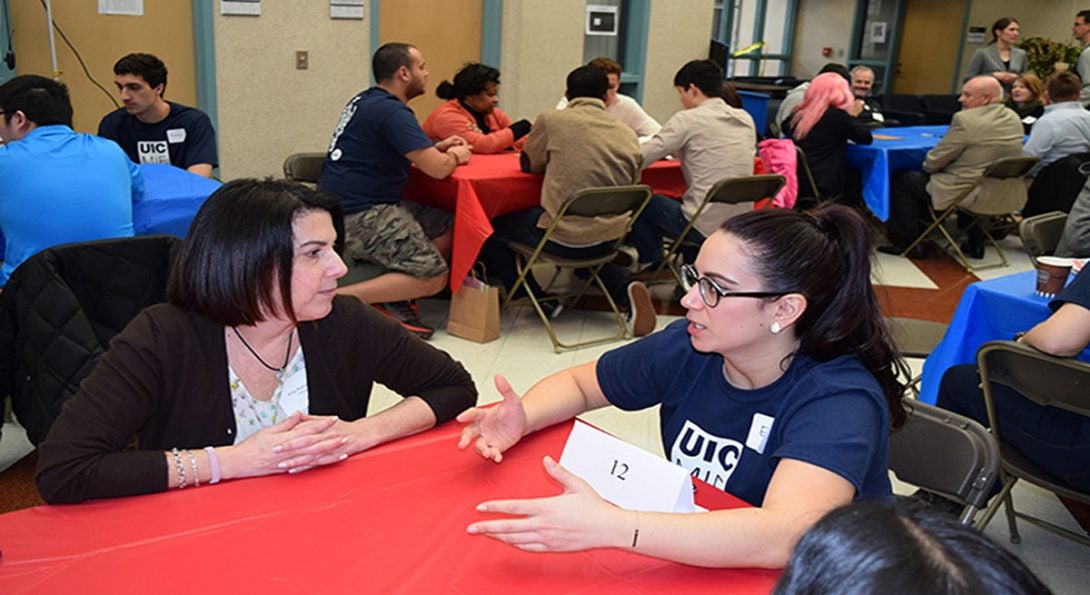 Registration is open for UIC's annual Lunch with an Industrial Designer Engineering open house. Hosted by the Department of Mechanical and Industrial Engineering (MIE) at the University of Illinois Chicago, the event is a set for Saturday, Dec. 2, 2017 from 11 a.m. to 2 p.m. in the in the Engineering Research Facility (ERF), 842 W. Taylor St., Chicago.
The free event is for area high school students and their parents/guardians to learn about our department's Industrial Engineering degree program, and the wide-range of careers open to graduates. The lunch will include an interactive information session, lab tours, and hands-on engineering challenges to learn how industrial engineers work in the real world. At the end of this exciting program, we will serve lunch and invite our faculty and student ambassadors to sit down with participants to answer questions about industrial engineering and UIC.
"The luncheon is an opportunity for students to discover the imaginative aspects of engineering," said Quintin Williams, a clinical assistant professor in MIE. "We are looking for students who are inquisitive and curious about the world around them, have an interest in various fields associated with business, science, technology, and engineering, and want to try new things and use their heads and hands to solve problems."
Industrial engineering is the business side of engineering. This major is essential to the progress and success of business and industry solutions of today. Industrial engineering serves as a career track that infuses business, engineering, management, and human services together to meet the optimal goal of a company's bottom line.
Industrial Engineering focuses on the design, improvement, and installation of integrated systems of people, material, and equipment. UIC's Industrial engineering program gives knowledge of principles and methods in engineering design, physical sciences, and social sciences. This knowledge is used to specify, predict, and evaluate systems. By collecting, analyzing, and arranging such knowledge, industrial engineers enable management to utilize resources effectively and efficiently. In order to design and operate complex systems, the industrial engineer must acquire comprehensive knowledge in the following areas: manufacturing engineering; production engineering; systems engineering; human factors/ergonomics; maintenance; and safety engineering.
Registration is open until Nov. 30, 2017, or until maximum capacity is reached.
Modified on June 29, 2020