Professor Kotche named new associate dean of undergraduate affairs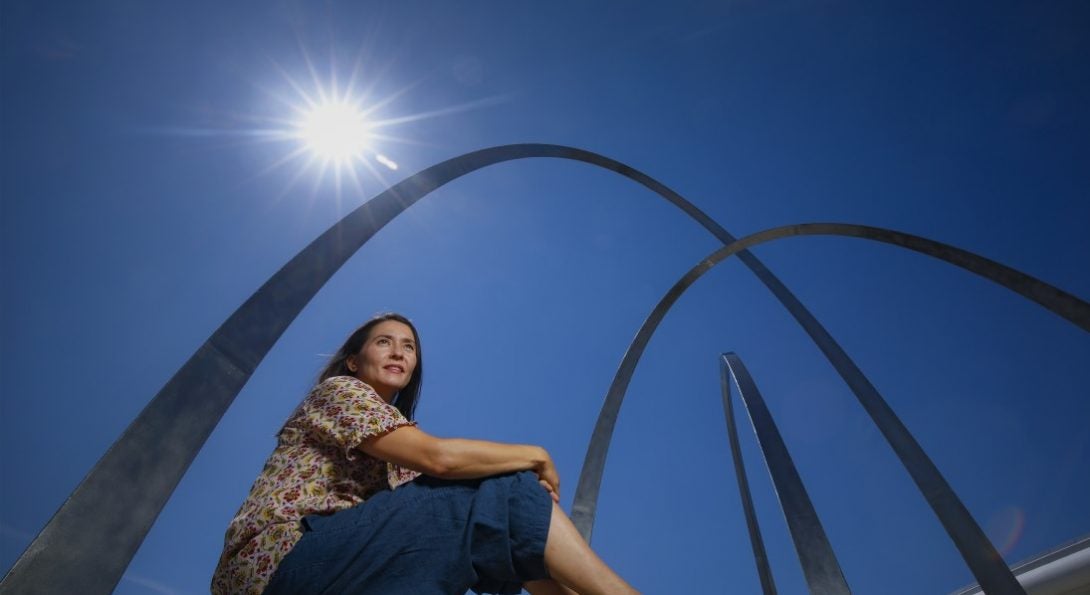 Richard and Loan Hill Department of Bioengineering Clinical Professor Miiri Kotche has been named the new associate dean of undergraduate affairs in the College of Engineering at UIC.
College of Engineering Dean Peter Nelson made the announcement this week, noting the appointment is effective November 1.
"Miiri is an exceptional educator who has received numerous honors and awards for her work, including a Fulbright scholarship," Nelson said. "She is accomplished in teaching and in research, where she has focused her investigations in an area that is core to our mission: improving students' access to and success in engineering education.
Kotche received her undergraduate degree in general engineering from the University of Illinois at Urbana-Champaign and a master's degree in mechanical engineering from UIC. She then entered the workforce. In her spare time, for "fun," she started teaching classes at small four-year schools at night, but she could only teach math and physics because she lacked a terminal degree in engineering.
"I found that I absolutely loved being in the classroom but kept thinking, I should be teaching engineering courses, so I should go back to school myself,'" Kotche said. "After nearly 10 years, I ended up coming back to UIC to earn a PhD with the goal of getting into the classroom to help prepare engineering students for industry and beyond."
Kotche helped create COE's Freshman Engineering Success Program and has served as its director or co-director since 2012. She also leads the Clinical Immersion Program, a summer internship program in the College of Medicine that brings together engineering and medical students in interdisciplinary teams, and she has helped high school teachers to integrate bioengineering into their curriculum as co-head of the Bioengineering Experience for Science Teachers (BEST) Program.
Kotche was named a "notable woman in STEM" by Crain's Chicago Business and has received multiple awards, including a Motivator Award from the Association for Women in Science, the UIC Teaching Recognition Award, and the Harold Simon Award for Excellence in Teaching. She also has been recognized as a UIC Teaching and Master Teaching Scholar and a UIC College of Medicine Rising Star.
"Miiri is dedicated to improving outcomes for students everywhere, but particularly at UIC," Nelson said. "That passion will continue to serve her well as she takes on the leadership of our undergraduate division."