More than 1,000 students attend virtual Engineering and CS Career Fair
More than 1,000 students attend Engineering and CS Career Fair Heading link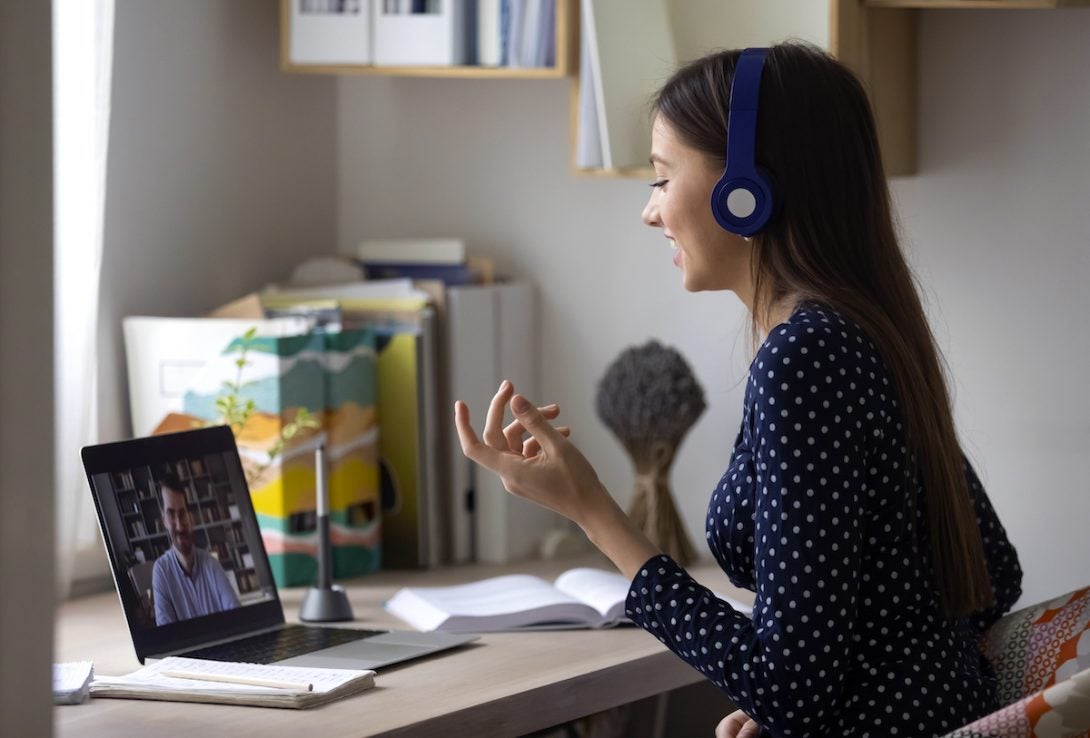 The College's Engineering Career Center (ECC) held its largest-ever spring career fair February 2-3, with 151 companies participating in the virtual event. These employers held more than 4,300 one-on-one sessions with more than 1,100 students.
The Engineering and CS Career Fair was open to all engineering students, from freshman through PhD, as well as to students from outside the College whose majors align with computer science and data science.
The Center's fall career fair was also record-breaking, with 154 participating employers, which highlights the increasing demand to hire UIC Engineering students, said Rose Coppola-Conroy, director of the ECC
"The visibility and reputation of UIC has fueled this growth," she said. "We are getting so much more exposure, both locally and regionally, and a result we have so many more companies interested in our students than ever before."
Companies who attended the fair include Caterpillar Digital, iManage, Infosys, Littelfuse, NuCurrent, NVISIA, Paylocity, Sargent & Lundy, The Burke Group, and WEC Energy. Other notable companies and institutions included Abbvie, BorgWarner, Continental Automotive, Discover, Epic, Federal Aviation Administration, Koch Industries, McDonald's Corporation, Turner Construction, the US and Illinois Environmental Protection Agency, and Yahoo.
Some of the employers at the fair are members of the College of Engineering Advisory Board, which was established in 1980 and represents government, industry, and academia, supports career placement, funds scholarships and research, and aids the college with strategic planning and curriculum improvement, to better prepare students for their respective fields.
To learn more about the ECC or set up an appointment for advising, visit the ECC website.
Modified on February 24, 2022