MIE student wins SHPE's STAR award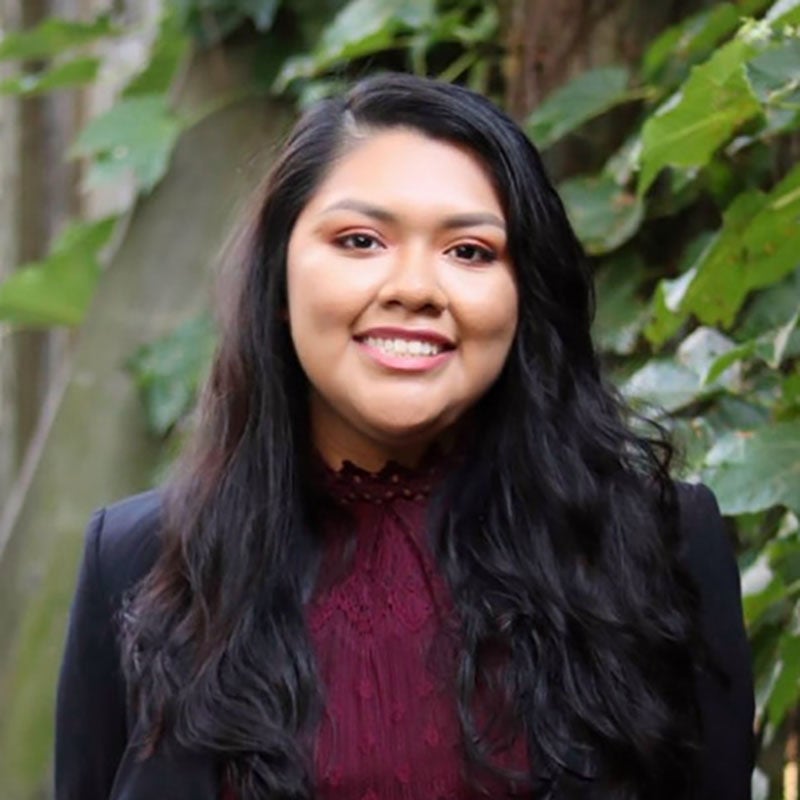 Daisy Cueto, a student in mechanical and industrial engineering, received the SHPE Technical Achievement and Recognition (STAR) award, which recognizes those in STEM who are changing lives through their community outreach, work, and research. She was one of only five undergraduate winners honored during the Excellence in STEM Luncheon and the STAR Awards Gala at the SHPE (Society of Hispanic Professional Engineers) National Convention on Nov. 2 in Phoenix.
The prestigious award honors outstanding professionals for their dedication, commitment, and selfless efforts to grow and advance Hispanics in STEM careers.
"In the fall of 2018, she started the YES (Youth in Engineering and Science) Initiative program at UIC, a STEM program that serves underrepresented communities.
"YES hosted a successful event for more than 60 middle school students, run by a committee of 40 volunteers Cueto organized, which created STEM curriculum and provided higher education resources to tach about STEM career fields."
"Advocating for my community has always been my passion. I have the privilege to go to college so I work toward lifting my community to also succeed," said Cueto, who is the vice president of UIC's student chapter of SHPE. "I love seeing my community learn and realize the potential they have. I want to dedicate my free time to empower the community that got me to where I am now."
Cueto sees the program as a way of paying it forward since she was introduced to engineering at an early age.
"I attended SHPE's outreach events when I was in high school," she said. "SHPE UIC hosts Noche de Ciencias to advocate for STEM to high school students in LatinX communities. I consider that the start of my engineering interest so I owe SHPE for helping me get where I am."
As someone who benefited from outreach, she understands the importance and impact a little outreach can have on the Hispanic community in Chicago
"I know it's important to help our community realize their fullest potential by advocating to our students and parents. We are all successful because of the people who have inspired, motivated and mentored us. As students in higher education, we should rise, succeed and overcome obstacles but it is equally important to lift our community with us. We have the power to rise and lift."
Modified on February 01, 2021