MIE alumnus cruises to dream job at Harley-Davidson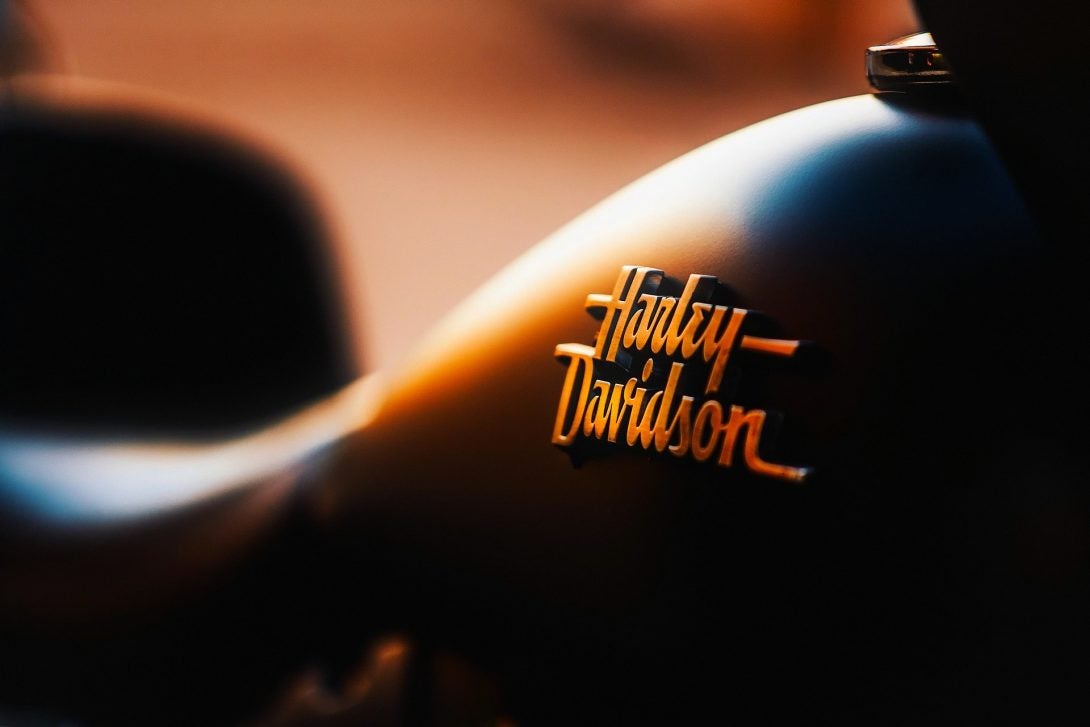 "I will love cars until I die," said Michael Pak, a mechanical and industrial engineering alumnus working at Harley-Davidson in Milwaukee.
The road to a dream job at Harley-Davidson was bumpy for Pak. As a child in a military family, he lived in China, Korea, Japan, California, and Alabama before finally settling in Chicago, and the pitstops around the world added many speedbumps.
"I got a GED because of transferring so much my credits never carried, and by the time I was senior I lost a significant amount of credits," Pak said. "I never planned to be an engineer. I grew up wrenching, and I've always been a gear head. I always loved cars. I've worked on cars since I was 10, and remember doing brake jobs since the age of 13."
After high school, Pak attended a technical school, and started working professionally as a mechanic at a "mom and pop" shop, where he "tinkered" and "dismantled" everything to understand how it functioned.
"The owner was probably one of the most inspirational bosses. He kind of pushed me to be an engineer because of my intricacies at work," he said. "To entertain his thought, I started taking night classes, and when I got to a point when I thought I could get in to college, I applied to several universities thinking this would never happen."
He got accepted to all seven of the universities where he applied.
"That to me was really mind blowing," he said. "I'm a kid who loves engines, cars, mechanical things, but I don't know if I'm technically the smartest person."
With a new direction in life, Pak decided to kick start his career at UIC and major in mechanical engineering.
"I chose UIC because it was the closest [to home], and I had a lot of support from friends, family, and community," he said. "I think UIC has an amazing diversity program, which was a big draw to me."
At UIC, Pak excelled as the president the Native American Student Organization, a member of SAE his freshman year, and a teaching assistant. He also gained first-hand experience working with local companies.
"I had an internship at Snap-on, and I had a co-op experience at C&H, which is the second largest agricultural company in the United States."
At Snap-on, he had the opportunity to use Zeus, which is the latest diagnostic scan tool. He worked on quality control and initiated faults on vehicles and verified that the device could capture the fault and verify that the screens would function appropriately during the verification process.
At C&H, he worked on the product validation of tractors, where he excelled due to his automotive background and understanding of electrical components.
"I slowly got into the control operation aspects. I got moved from product validation to electrical engineering product validation, where I started validating systems and modules," he said.
In addition, Pak attributed his success to the classes at UIC, and the faculty members who taught life-long skills.
"Classes like ME 250 and senior design are taken for granted. Learning to coordinate, juggle, and understand the bandwidth that you are capable of is what you really need to know coming out of college," he said. "I think back to senior design, and meeting minutes drove me nuts. Now, if I don't take meeting minutes, I won't remember. There are too many events that occur during a work week. It preps you and gives you a taste of reality."
The hard work and opportunities available at UIC helped him land a dream job at one of the most prestigious motorcycle companies in the world.
"I'm an associate electrical design engineer, even though I graduated with a mechanical engineering degree," he said. "I love it. It's amazing to see what Harley-Davidson is capable of and the passion for the brand. I relocated to Milwaukee, which is the Mecca of Harley since this is where we originated, and production, engineering, and manufacturing is here. This is the home of Harley."
For recent and future graduates, Pak suggested they "don't settle" for the first job they are offered, and to know their self-worth. He explained that he didn't have a high GPA, and was heartbroken when major companies only offered him contracting positions during interviews. However, it was just another road block that couldn't stop him.
"Harley Davidson saw the passion I had. So, don't ever be differed by your GPA. It couldn't impede me from where I wanted to go."