Jon Komperda awarded for excellence in teaching by outgoing seniors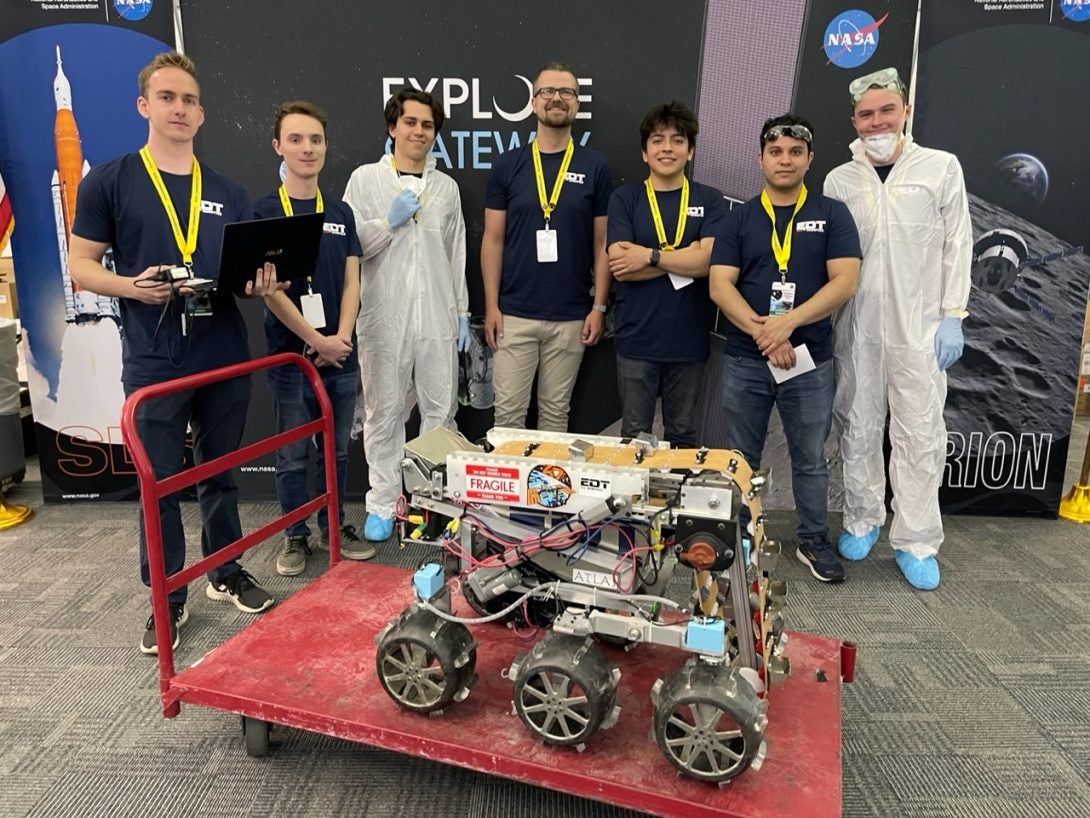 Jon Komperda, a clinical assistant professor and the director of undergraduate studies in mechanical and industrial engineering, has been named a winner of the Silver Circle Award for 2023.
The Silver Circle Awards have been given each year since 1966 to honor UIC faculty members chosen by the senior class for their excellence in teaching undergraduate courses.
"The Silver Circle, to me, is the greatest honor an instructor can earn," he said. "Being selected by the students shows they recognize the impact of the education we are giving them. This is my most cherished award since it is not given by a committee but by the stakeholders themselves."
This is Komperda's second Silver Circle Award – he won his first in 2018 – and one of many awards he has received during his tenure at UIC. In 2016, he was named a Teaching Scholar by the UIC Center for the Advancement of Teaching-Learning Communities. He received the College of Engineering's Teaching Award in 2017 and 2021, and its Advising Award in 2021. In 2020, he was named an Honors College Fellow by the University of Illinois Chicago Honors College.
Komperda firmly believes in experiential learning and engages students through project-based work that has direct ties to the engineering topics presented in the classes he teaches.
"In my numerical methods course, every module ends with real-world applications of every method taught in the class – whether those applications are massive engineering simulations or video games and social media apps that are more relatable. I show them I practice what I teach; the exams in numerical methods are written by a code I wrote from the numerical methods course, as are the example problems. So numerical methods write and solve their own exams/homework."
Komperda also works with students on their senior design expo projects, which is a two-semester course that relies heavily on teamwork and deadlines. He is part of a team of instructors that obtain high-profile industry projects with local companies that provide the students with an experience in a controlled environment under the supervision of a faculty member and an industry partner.
"I focus on real-world engineering, beyond textbooks, with real deadlines and stakeholders. Everything is tangible to the students, and I can show them the value of their education in real-world practice. They gain valuable mentorship from industry partners and our faculty. Often, I position myself to guide students not from a position of a faculty member, but as a colleague and a member of their team."
As a UIC graduate and faculty member, Komperda has a lot of pride working in the department. And he wants students to show their pride by being the best they can be as future engineers.
"I want my engineering students to remember that they control the future. Never lower your standards and never abandon your morals because we create the technology that can advance or hinder society. The decisions you make in the future directly impact the world around us," he said.