Grant to help students gain real-world insight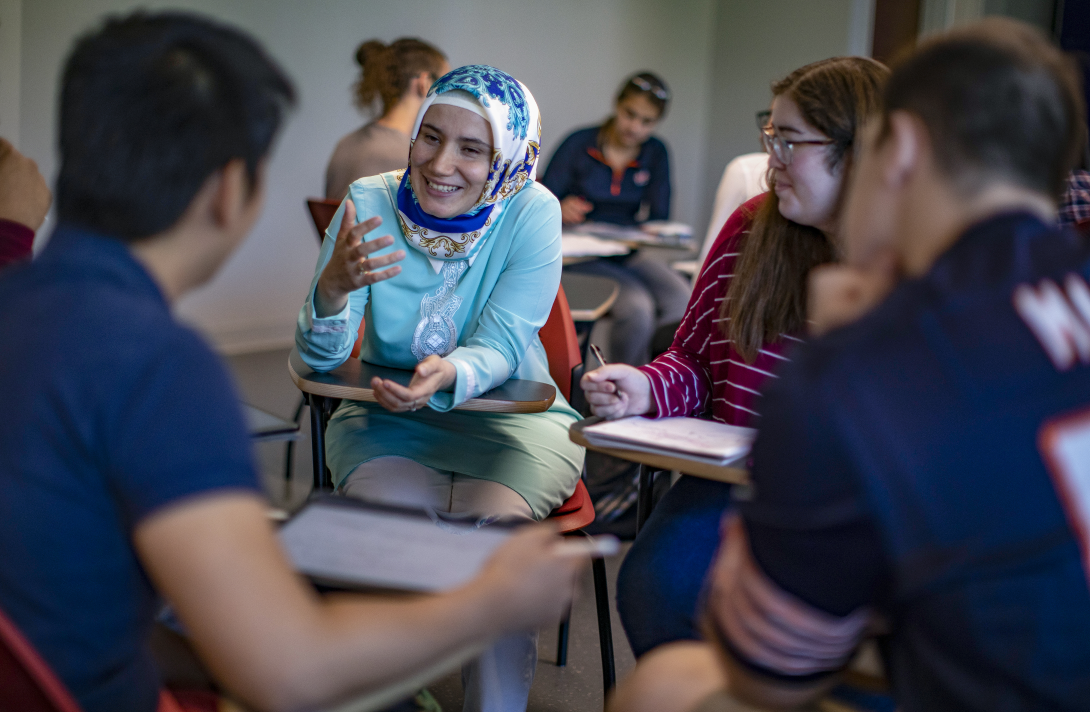 Students in the chemical engineering department's undergraduate program receive a well-rounded education that teaches them critical thinking skills, teamwork and leadership, and the scientific concepts behind the chemical reactions that shape our world.
In addition to all these skills, a new grant from the National Science Foundation will allow the department to teach its students about the work being done by chemical engineers out in industries across the globe.
UIC Clinical Assistant Professor Betul Bilgin received the funding to help her develop an academic curriculum for students that integrates real-world skills and members of the engineering community into the classroom.
She said the department currently implements some of these ideas in its senior design course, where students team up with a mentor outside of the department to try and tackle a problem, but Bilgin noted this type of industry input is lacking in students' earlier courses.
"Since I joined the department, I realized there is a gap between the industrial needs and the curriculum," Bilgin said. "And as a member of the faculty, I don't have any training from the industry. All I have learned is from textbooks and my respective research."
She noted most of the undergraduate students in the department will go to work in an industry, so bringing in mentors and role models with whom they can relate and network with is crucial. The plan now is to incorporate real industry problems into students' homework, have guest speakers from different sectors interact with the students, and have the students present their work to these professionals.
"The more we can get these professionals involved, the more it will help us build a bridge between our department and industry," Bilgin said. "This is especially important for chemical engineering because we are traditionally associated with petroleum chemicals, but now we are expanding into almost every sector, including food, cosmetics, pharma, nanomaterials, semiconductors, and solar cells."
Professor and Department Head Vikas Berry said this program will allow for the integration of our curriculum with industry engagement and will equip students with an industry-relevant skillset as well as clear expectations of what their experience will be when they join the industry.
Bilgin said the two-year grant started this semester. She is currently working on making contacts with industry professionals and onboarding them into the program. She also is taking courses on engineering education research for the grant and working with Professor James Pellegrino from UIC's education department. Bilgin will conduct some baseline research within the classroom next spring and then will move onto the full implementation in the fall of 2021.
Even though the grant is only for two years, Bilgin said the department's goal is to integrate these industry professionals into the curriculum of classes moving forward and possibly across the whole College of Engineering as well.
"I think it is really applicable to any class, and not only to chemical engineering but also to bioengineering or mechanical engineering as well," Bilgin said. "We are looking forward to expanding the work across the college."
The NSF project titled "Research Initiation – Developing Professional Identity: Integrating Academic and Workplace Competencies within Engineering Programs" was awarded for $200,000 to Bilgin, Berry, Pellegrino, and Associate Professor Lewis Wedgewood.