Google and Facebook are on the hunt in Illinois for fresh tech talent. Here's how Chicago companies compete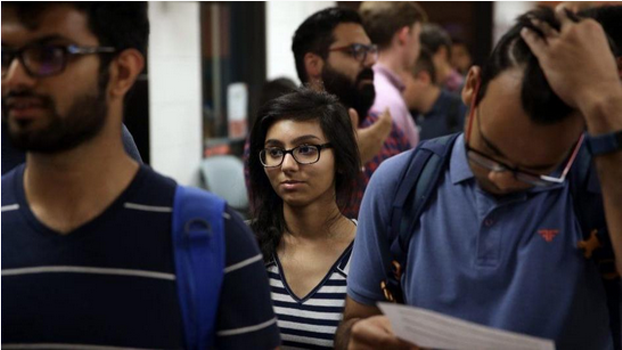 The interview process is not enough to sway aspiring software engineer Joseph Sieger to accept a job. Computer science majors like him are in high demand, and he needs to know more.
"A lot of times, you see just 'software engineering role,' and it's like, OK, what are the real differences between these two companies?" said Sieger, an Irving Park neighborhood native. "What will I actually be working on?"
In the search for the next wave of tech talent, Chicago companies must build their brand among students and prove to the potential employees that the opportunities are worth their while. They woo students with grandiose gestures such as all-expense paid trips to big cities or small treats like coffee and doughnuts on their way to class. The companies, from small startups to big banks, are competing with Silicon Valley giants like Google and Facebook that students have interacted with daily for a decade or more.
Modified on May 30, 2019