Gearing up for the future as an engineer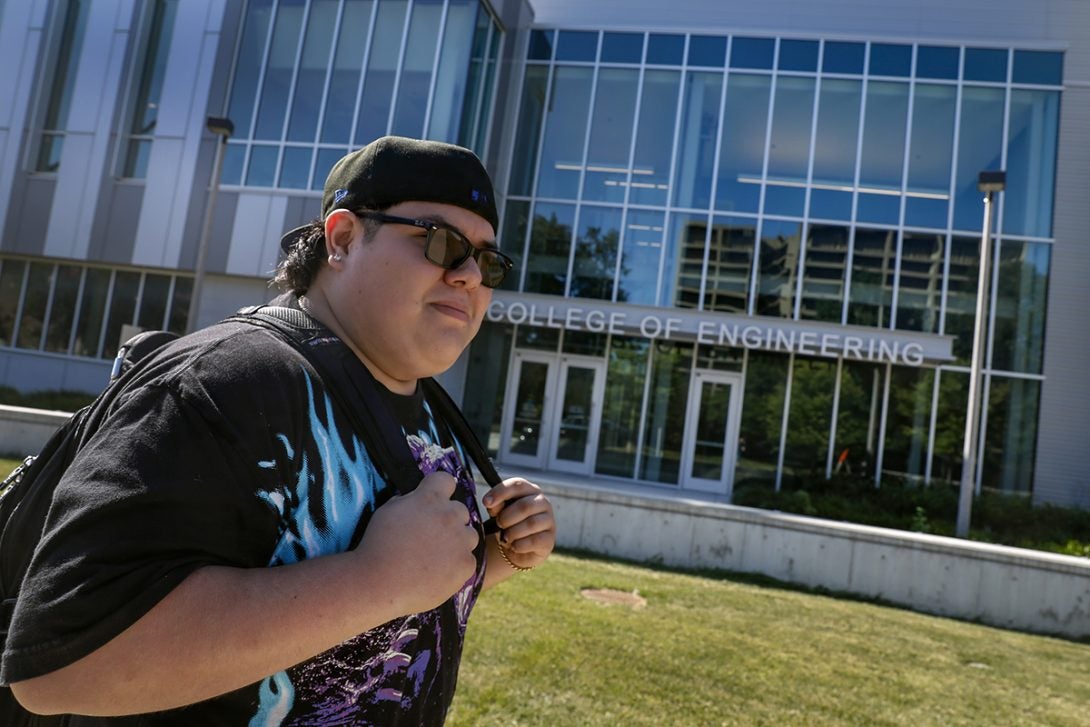 Vincent Gonzalez started working on cars with his father when he was in middle school. During that time, he developed a passion for cars and the fundamental skills needed to understand and modify them.
"My father had an old welder and taught me how to use it," Gonzalez said.
Gonzalez learned additional welding techniques while in high school. During his senior year, he told a teacher that he wanted to work on high-end cars at AMS Performance, which is a Chicago-based automotive performance specialist with a primary focus on forced induction applications.
After he graduated from Lion's Township High School in LaGrange, Illinois, Gonzalez landed a position at AMS Performance as a welder and worked there for a little over a year. Now, the teen is ready to take his career to the next level at UIC in mechanical engineering.
As a new student, he is eager to further his education and take a deep dive into some of the engineering he was exposed to at AMS.
"I learned a little AutoCAD and 3D printing on my own, but I know school will be different from that," he said. "It also will be different from the processes I learned from the engineers [at AMS] when they designed a part or redesigned it if it doesn't work out."
Gonzalez is also excited to contribute his motorhead skills to the Society of Automotive Engineers.
"I heard of the Formula team from a UIC alumnus at my work, and that seemed really interesting to me," he said. "I haven't done anything on that scale, but I did make a drift trike from an old bike."
Drift trikes are tricycles that have low-traction rear wheels, and are designed to drift by intentionally initiating a loss of traction to the rear wheels and counter-steering to negotiate corners.
While Gonzalez has only completed his first week of college, he already has his sights on a dream job.
"I would like to continue working on aftermarket parts for performance cars," he said. "I know eventually the world's going to go to electric [vehicles], but I feel like there's still a market for that even if they are electric."
Modified on August 31, 2022