EVL researchers land INTERSPEECH nomination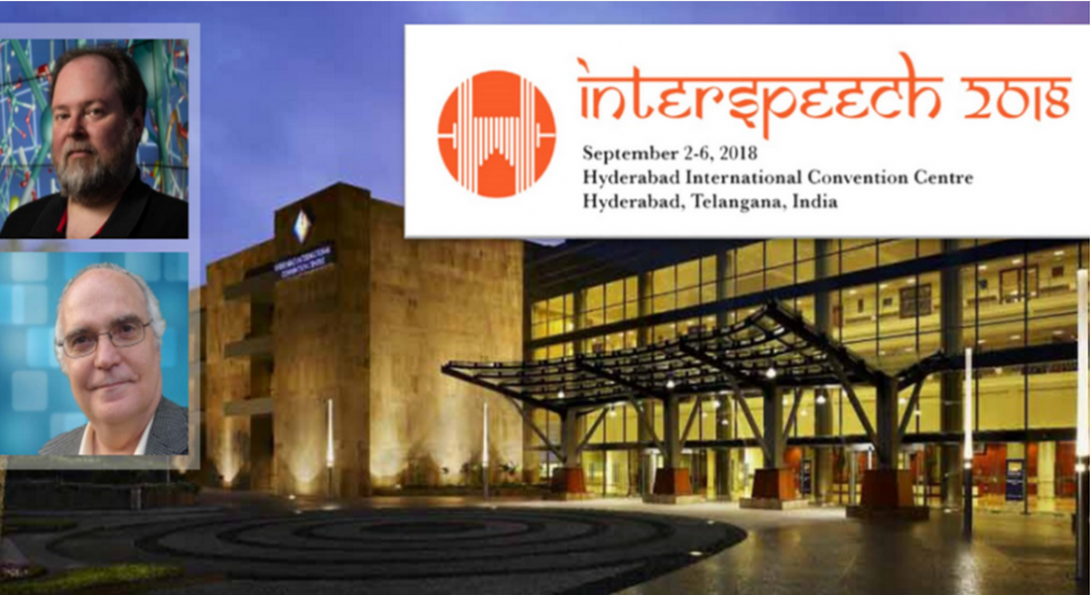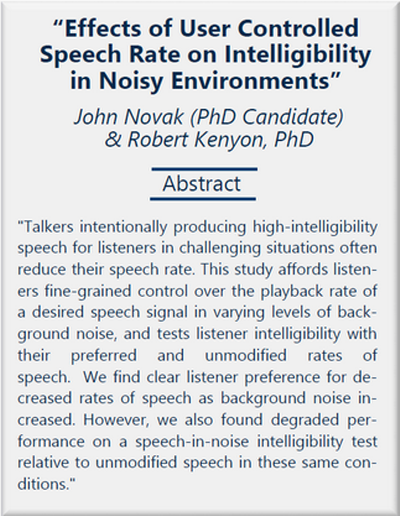 PhD candidate John Novak and Professor Robert Kenyon aim to address the issue of helping people better understand speech in difficult situations by developing computerized tools customized to user needs.
Their research paper, "Effects of User Controlled Speech Rate on Intelligibility in Noisy Environments," was one of twelve nominated out of hundreds of accepted papers and more than 2,500 submissions for INTERSPEECH, the world's largest and most comprehensive conference on the science and technology of spoken language processing.
"The difficult situation is a type of background noise called 'cocktail party noise,' which is exactly what it sounds like: multiple people talking in the background of a target voice," said Novak. "The computer-mediated tool was a method of artificially slowing speech without causing distortion, especially without dropping the pitch of the voices. This is something that talkers do naturally to help their listeners, but we wanted to put some control in the hands of the listener. We believe this is very important, although very difficult to achieve."
The nomination was a surprise for Novak. "I was as confident about this as I've been about any other submission, but being nominated for a best student paper award never even entered my mind," he said.
Novak will present his research on September 2. Whether or not he receives the award, Novak says he already sees the experience as a win.
Modified on August 13, 2019