Chemical engineering department puts charge in 3D-printing research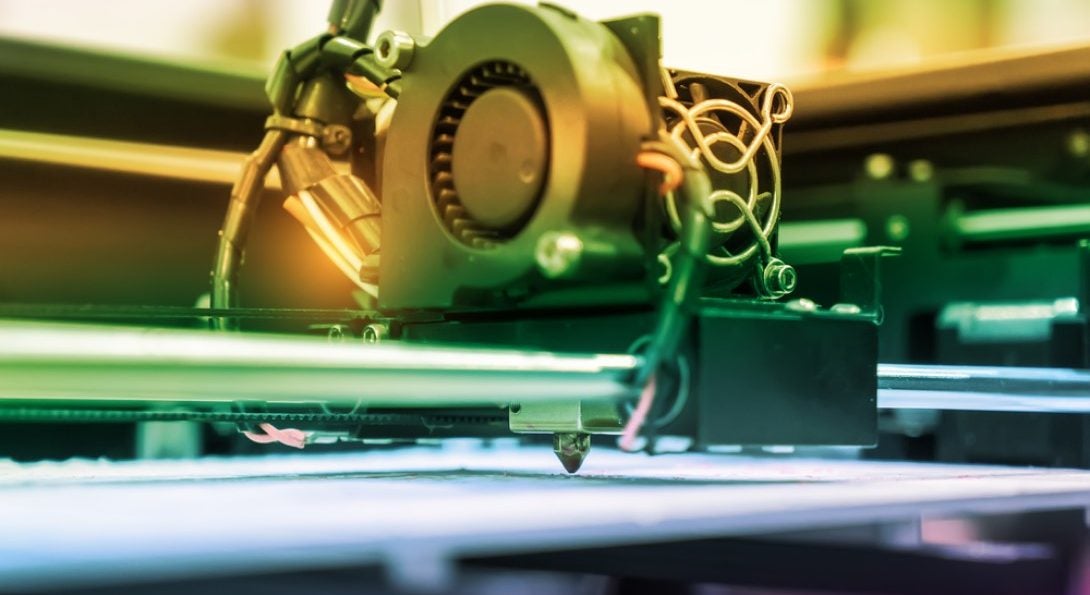 It's rare for a researcher to have a literal "eureka" moment where the light turns on in their head, but that is exactly what happened for PhD graduate Deisy C. Carvalho Fernandes when she had an idea to 3D-print a lightbulb.
This thought led her to build electrical devices using 3D printers and graphene as a base material.
Carvalho Fernandes and her colleagues examined the properties of 3D-printed graphene to show that the technique can be used to create electrical devices, such as a tensile gauge that was created in the paper.
"We are all familiar with the frustration we feel when we need a simple electronic device or a component at home, and we have to wait to order it online or go to a store to get it," said Professor and Department Head Vikas Berry. "This work is the first step towards  on-demand 3D printing of everyday electronics and components at home—and with personalized design."
For this project, Berry, Carvalho Fernandes and Dylan Lynch of the UIC MakerSpace, 3D-printed a shape of graphene mixed with a PLA polymer and completed a series of experiments on the material to understand the graphene's structural properties inside the 3D printed shape, how electrons travel in this structure, and how temperature and pressure impact its conductive properties.
They discovered that the electrons "tunneled" between graphene sheets and that the mechanical stress on the material such as bending the shape changed how the electrons tunneled. Further, Carvalho Fernandes said that electronic devices of different shapes can be designed and the graphene will still be able to conduct electricity.
"This information is critical in figuring out how you would design an electronic device using this kind of material," Carvalho Fernandes said. "We really want to make 3D printing more useful and to save on material and time.
Carvalho Fernandes, who has recently started her post-doctoral work at Brown University, is working on adding more complex components to the 3D-printed designs, such as an on and off switch, and hopes to continue to push the boundaries on what is possible with 3D printers.
"If we continue to improve these techniques, we may one day be able to 3D-print a whole computer at home," Carvalho Fernandes said. "We are still far from that, but it's good to have lofty goals. I think the next step will be to create a battery or a solar panel, which is definitely doable now with our current technology."
Carvalho Fernandes and her colleagues published their work in Scientific Reports in a paper titled "3D-printed graphene/polymer structures for electron-tunneling based devices."
Modified on July 30, 2020