Augmented reality opens real-world opportunity for Cristian Luciano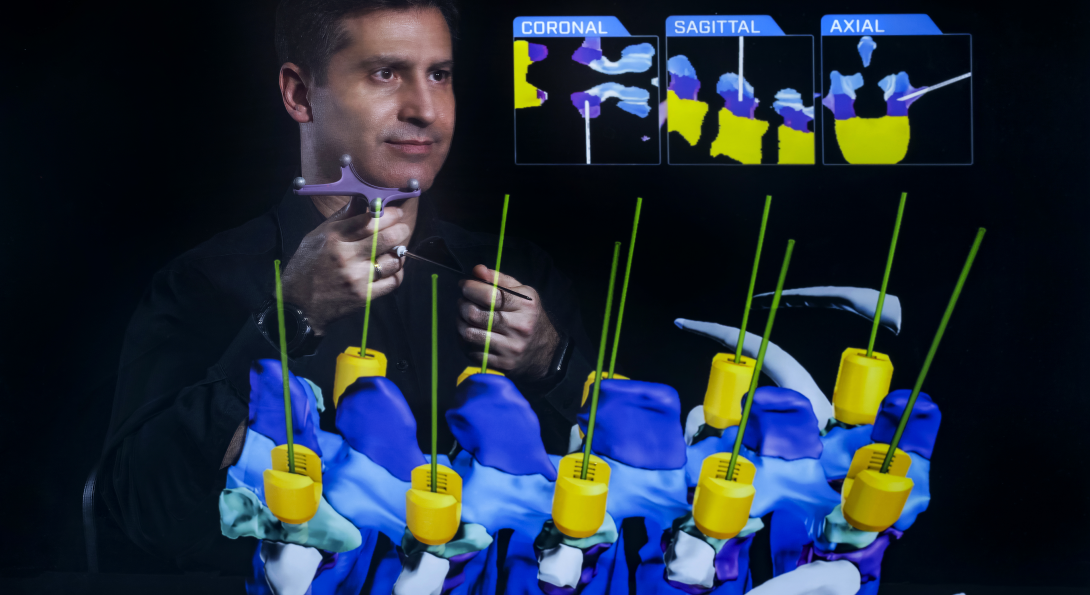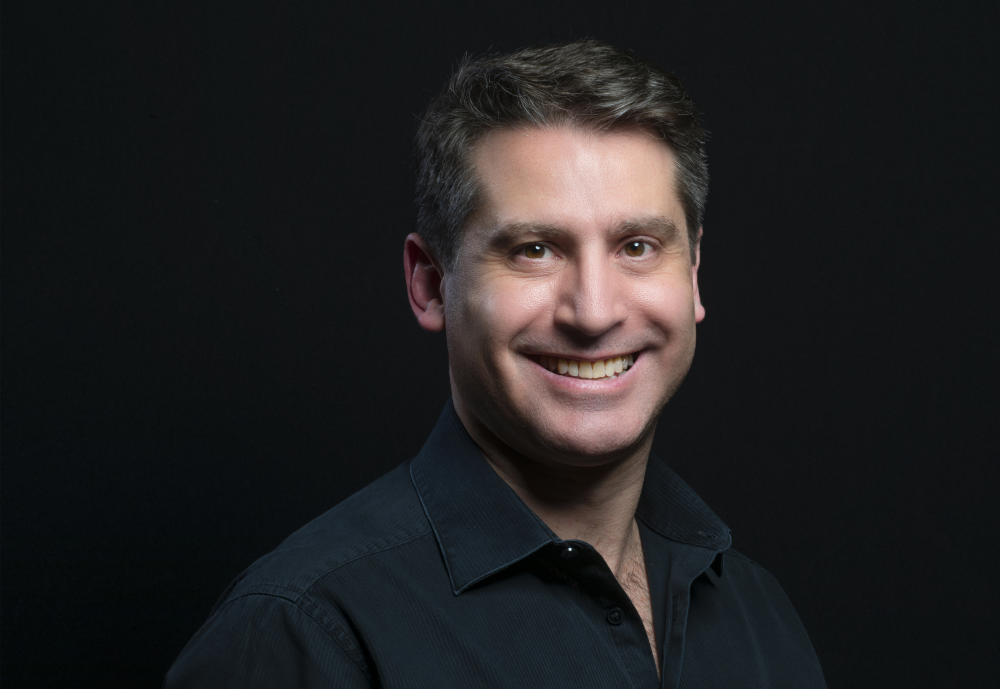 When Cristian Luciano decided to travel from Argentina to Chicago in early 1999 on a Fulbright Fellowship for a master's in industrial engineering at UIC, he promised his wife it would just be a two-year adventure.
Now, 21 years later, with two master's degrees, a PhD, a professorship, and a startup company, Luciano is finally leaving Chicago. But he and his family are not heading back to Argentina. Instead, they are off to San Diego for a new opportunity generated by entrepreneurship.
During his time at UIC, Luciano co-founded, with spine surgeon and UIC faculty Dr. Kris Siemionow, a startup called HoloSurgical that aimed to enhance patient outcomes by bringing augmented reality and artificial intelligence to the operating room.
With about 20 engineers and funding from European public and private investors, HoloSurgical created a prototype surgical navigation system that creates a digital image of a patient's spine that hovers over their back during a procedure.
In the past, Luciano explained, surgeons doing spinal fusion operations needed to expose the patient's spine to insert screws. While this technique works, it leads to a higher risk of infection and much longer recovery times, compared with minimally invasive surgery that is performed through small holes in the body.
To perform minimally invasive surgery, a surgeon needs to be able to see where to implant the screws. But how do you see the patient's spine without a large incision?
HoloSurgical solved this puzzle by designing a system that scans the patient's body, transfers the data into a computer that has been trained using machine-learning algorithms, and creates a complete visualization of the spine. Then, in a scene straight from a science-fiction movie, the system projects a hologram-like image of the spine over the patient on the surgery table.
"It's like having the patient transparent for the surgeon," Luciano said. "Basically, you get all the benefits of open surgery where you can see the spine, but at the same time, you get the benefits of minimally invasive surgery because you don't have to really expose the spine."
HoloSurgical conducted successful clinical trials on two patients in Poland, Luciano said. The company is seeking FDA clearance to commercialize the system in the United States.
After its successful trials, HoloSurgical was acquired by the spine implant company Surgalign, which Luciano said was looking to add a surgical navigation component to its other offerings. Luciano will lead this push into the navigation sector as Surgalign's Vice President of Research & Development and Digital Surgery in San Diego.
Luciano credited his education and research at UIC for helping to bring HoloSurgical's technology to life. He founded the Mixed Reality Lab in the Richard and Loan Hill Department of Bioengineering in collaboration with other engineers, physicians, and artists.
"My lab is working on a combination of virtual reality, augmented reality, and haptics, which is the science that emulates and provides virtual touch," Luciano said. He said the lab members apply all three concepts to develop training simulators for surgeons and to provide surgical assistance during live operations too.
After Luciano's first master's degree in industrial engineering at UIC, he did a second one in computer science because he wanted to work in a hybrid field in which programming supports engineering. He went on to complete his PhD in industrial engineering in 2010 and taught for five years in mechanical and industrial engineering before moving to bioengineering.
Luciano said his wife and family are excited about their move to San Diego and the new possibilities that California offers them. He is sad to leave UIC and his colleagues, but he hopes to collaborate with the department in the future.
"I was always interested in applying engineering to medicine, and UIC helped me learn how to best do that, along with teaching me all the engineering concepts and all the concepts with VR and augmented reality and simulation," he said. "I am thankful that UIC provided all that knowledge. I came here to acquire a degree, and the more I learned, the more I wanted to stay and learn more. It's been such a great experience."
Modified on July 29, 2021