Associate Professor Ludwig Nitsche retires after long tenure at UIC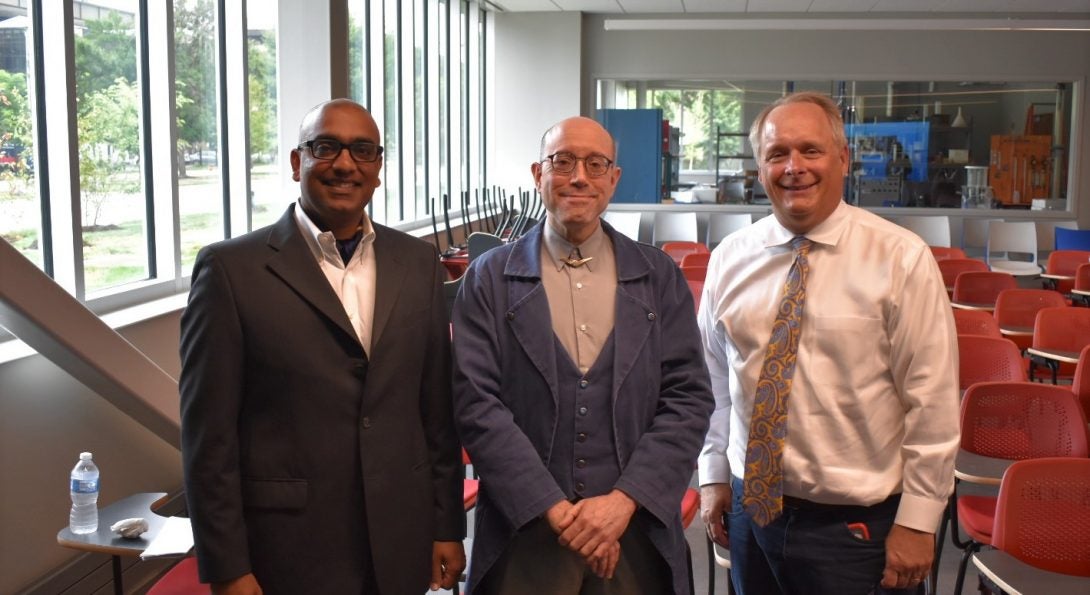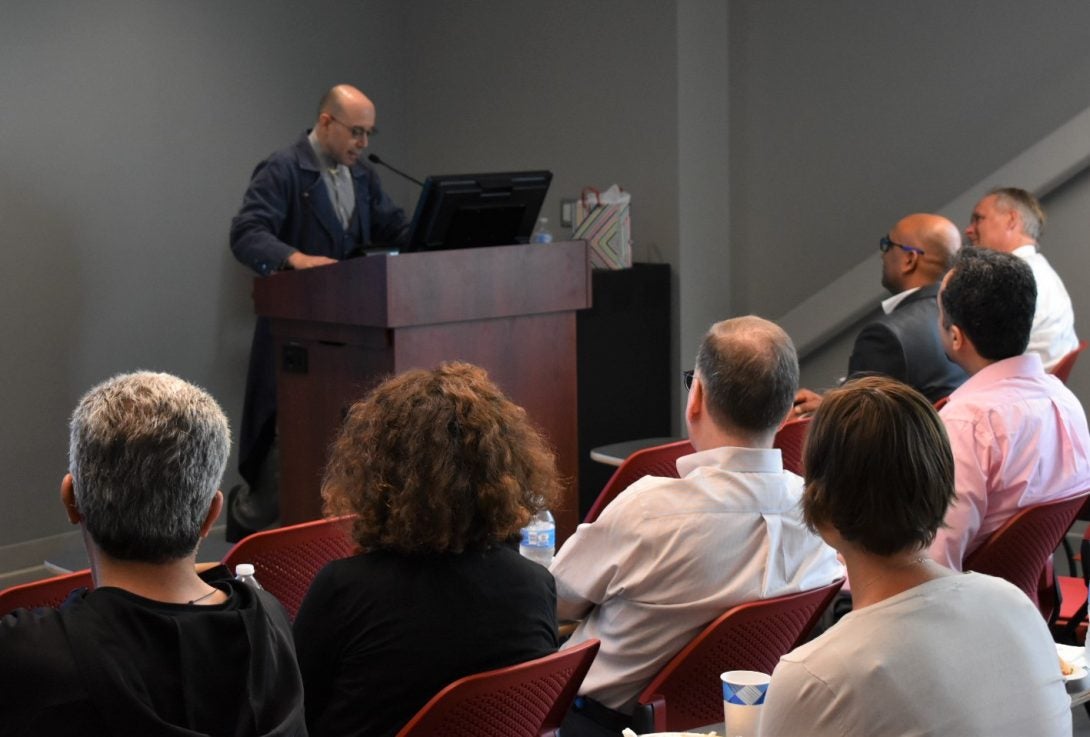 Ludwig Nitsche, an associate professor with UIC's Chemical Engineering Department, announced his retirement from the university, effective Aug. 16. Nitsche, who is also the associate dean for undergraduate affairs with the College of Engineering, has helped the chemical department grow over the years and has been a key component of improving education quality.
"Ludwig has been a critical member of the department's education, recruitment and research team for the last three decades, and as a director of undergraduate program for several years has helped improve the quality of education and student enrollments," said Vikas Berry, department head and professor. "We wish him the best for his retirement."
Nitsche served as director of undergraduate studies for the department from 2005 to 2014 and also served as interim department head from 2014 through 2015. He received UIC College of Engineering Faculty Teaching Awards in 2006 and 2008, along with a UIC CETL Teaching Recognition Program Award in 2007, the UIC College of Engineering Harold A. Simon Award for Excellence in Teaching in 2012, and the UIC Award for Excellence in Teaching in 2014.
Associate Professor Lewis Wedgewood said Nitsche has been a true scholar and dedicated and conscientious teacher for the 21 years they worked together.
"He has always applied the highest standards to all of his work at UIC, and it has been an honor and a pleasure to have worked with him. He will be sorely missed in the days to come," Wedgewood said. "He takes with him the best wishes of all of his friends and colleagues."
Associate Professor Ying Liu said Nitsche has not only been a valued collaborator, but he has also served as her mentor during their 11 years working together in the department.
"I am truly lucky to have collaborated with Ludwig since the beginning of my academic career at UIC. Ludwig inspired me in many ways and together we invented a type of particle with a unique shape. I admire Ludwig for his intelligence and his passion to education and research," Liu said.