Associate Professor Devroye named IEEE Information Theory Distinguished Lecturer
Associate Professor Devroye named IEEE Information Theory Distinguished Lecturer Heading link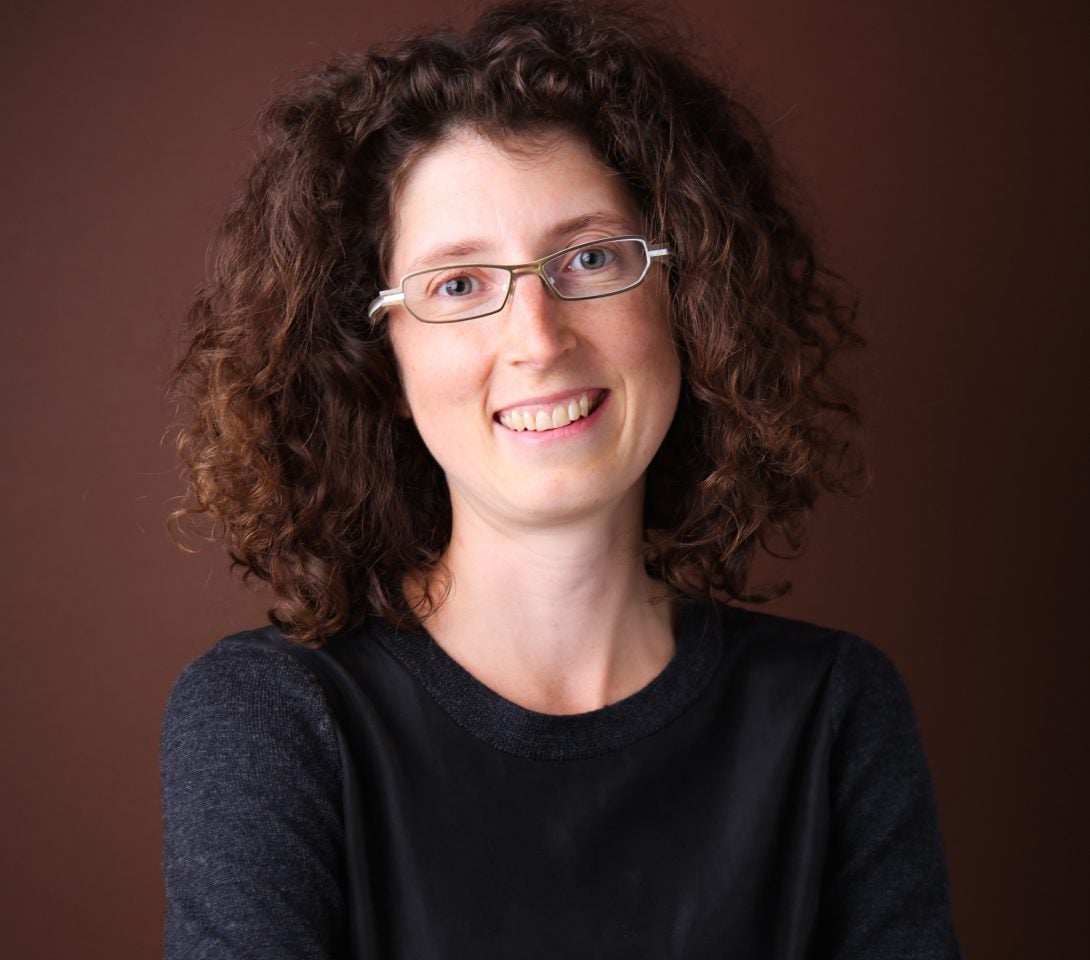 Natasha Devroye, an associate professor and director of undergraduate studies in the electrical and computer engineering department at UIC, has been selected as a 2019-2020 Information Theory Society Distinguished Lecturer.
The Institute of Electrical and Electronics Engineers (IEEE) Information Theory Society established the Distinguished Lecturer Program to promote interest in information theory by supporting chapters who wish to invite prominent information theory researchers to give talks at their events. The free talks are mainly geared toward other researchers and college students.
Information theory studies the measurement, storage, and transmission of information. It is the mathematical theory behind communications including cellphones, radio transmission, and the internet.
"What information theory does is look at the fundamental limits on how fast you should be able to communicate," said Devroye. "I see it as a guide or benchmark for industry."
Consumers and industry experts continuously want technology pushed to the next level as they seek more data and faster speeds. There are more users, and they are streaming video, so they are demanding more bandwidth over wireless devices. Unfortunately, wireless channels are some of the hardest to deal with.
"Transmitting over a wireless medium is difficult. You have wireless interference from all the other devices that are transmitting – cell phones, base stations, etc. Wireless signals will bounce off something, and you will see reflections, or shadows," said Devroye, co-director of the Networks Information Communications and Engineering Systems Laboratory at UIC. "You can be in one place and have one bar on your phone, and step over a meter and you have four bars. These are the effects of the wireless channel that are so variable and location-dependent. It's a hard medium to communicate over, yet, people want wireless communications and more of it. The question is how to squeeze more data through the same amount of fixed spectra."
Devroye has been involved with the Information Theory Society for some time, serving as the co-chair of the Women in Information Theory Society for three years, and as an associate editor for the IEEE Transactions on Information Theory, its flagship journal publication, for the past two.
Still, Devroye said the announcement of the award came as a surprise.
Her appointment took effect Jan. 1, and will last two years. Devroye gave her first three distinguished lectures in Texas in April.
Devroye's research was made possible mainly by nine National Science Foundation (NSF) grants (she has been the principal investigator on eight of these nine) including the prestigious NSF CAREER grant, and three new NSF grants starting in 2019.
You can learn more about Professor Devroye's research on her UIC profile page.
Modified on September 23, 2019