Alsberg elected Fellow of National Academy of Inventors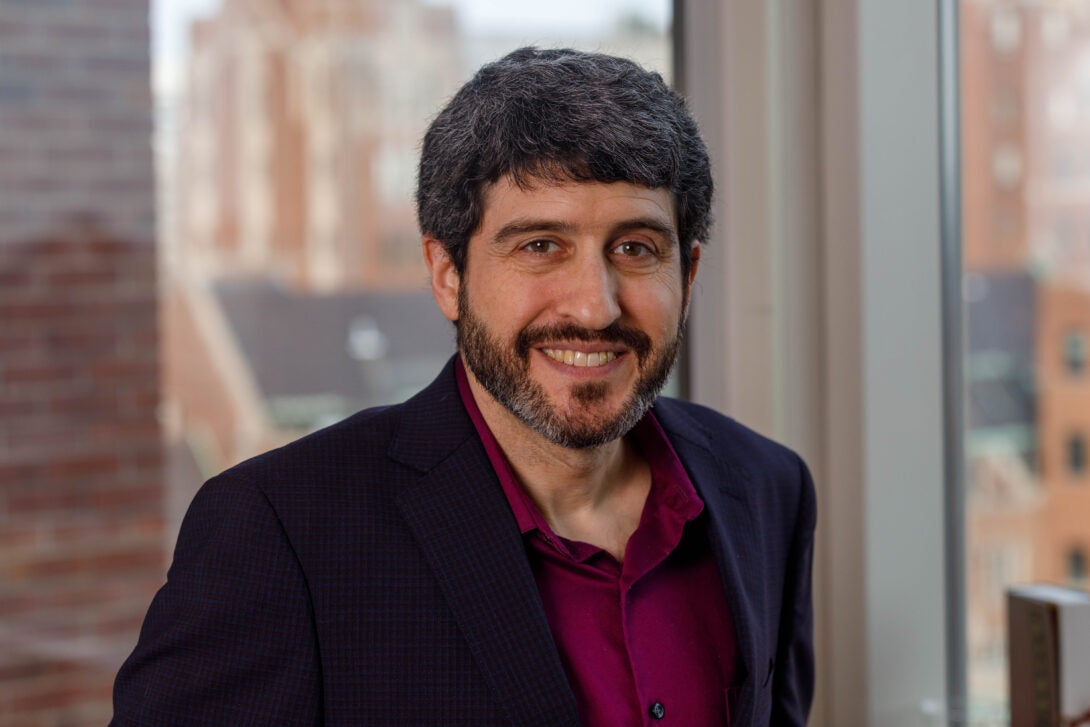 The National Academy of Inventors (NAI) elected Eben Alsberg, Richard and Loan Hill Chair with the biomedical engineering department, to its 2022 Class of Fellows.
Alsberg is one of 169 distinguished inventors to become an NAI Fellow in this cohort. Being elected as an NAI Fellow is the highest professional distinction awarded to academic inventors.
"I am humbled that the scientific community recognized my contributions in this area," Alsberg said about receiving this lifetime achievement. "I'm grateful for the support UIC provides for innovation and inventiveness."
As the first Fellow at UIC, he joins the new class of Fellows whose body of research and entrepreneurship covers a broad range of scientific disciplines involved with the technology transfer of their inventions for the benefit of society.
Alsberg's research focuses on developing strategies to engineer and regenerate new tissues in the body to restore their functionality after tissue loss or damage. One approach his lab uses involves engineering systems that partially recapitulate complex signals present during tissue development and healing to regulate cell behavior and promote new tissue formation.
"I am motivated by the potential our research has to improve healthcare and people's lives," Alsberg said. "I'll continue to strive to innovate and try to translate our technologies."
Alsberg will be inducted into the NAI 2022 Class of Fellows in June at the 12th Annual Meeting of the NAI in Washington, D.C.
The new class of Fellows includes members of the National Academy of Sciences, Engineering, and Medicine, fellows of the American Association for the Advancement in Science, Nobel Laureates, and other honors and distinctions and senior leadership from universities and research institutions.
Alsberg also serves as a professor of orthopedic surgery, pharmacology and regenerative medicine, and mechanical and industrial engineering. He earned a Master of Science in Engineering in biomedical engineering and mechanical engineering and a PhD in biomedical engineering from the University of Michigan.