2021 Chem-E Car team set to blast off with Lightning McLaren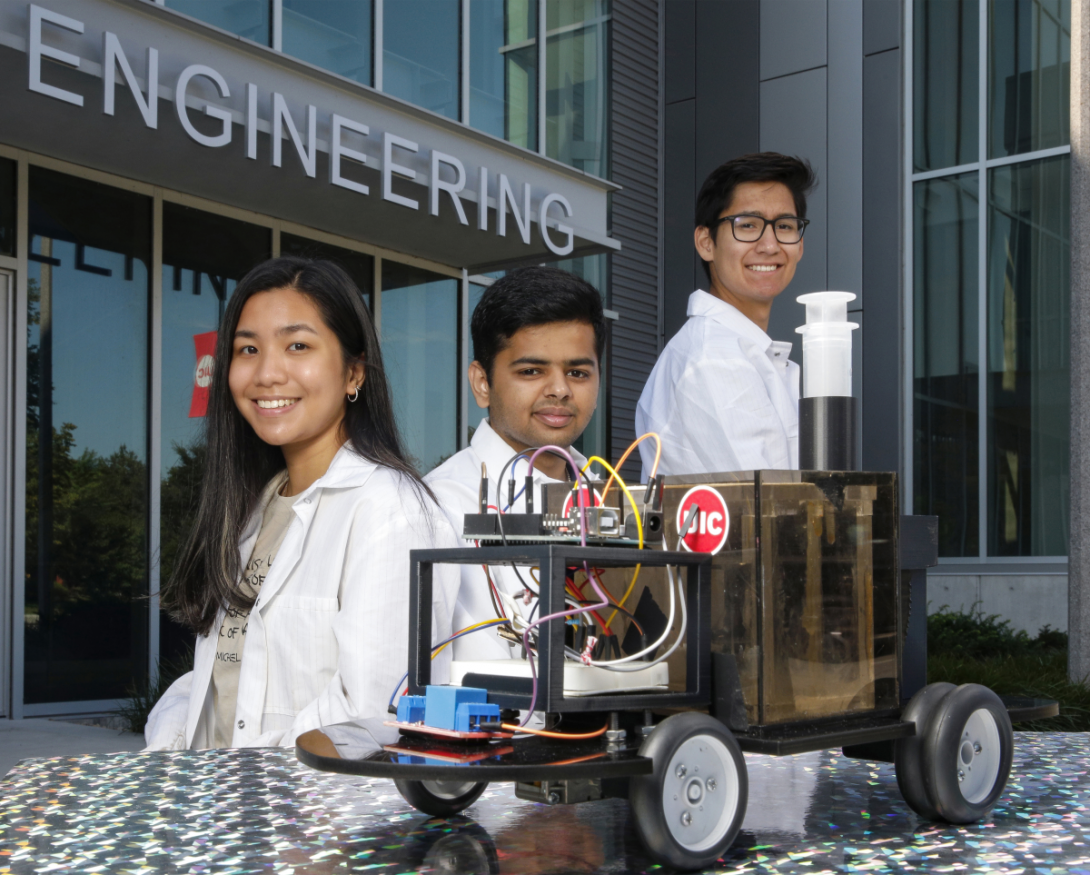 A new group of chemical engineering students hopes to build on the success of the department's recent finals appearances in the national Chem-E-Car competition.
This year's team includes Angela Sianturi, Mustafa Soniwala, Ramiro Roman, and Vihar Trada. They received the department's 2021 Chem-E Car Fellowship, which provides them with funding and supplies to work on the new car. They've already named their creation: Lightning McLaren, because they based the design on a McLaren GT 2018.
Lightning McLaren — like its eventual competitors — is a shoebox-sized car made mostly from scratch and controlled entirely by chemical reactions. Sianturi and Roman are building the battery and circuit system, Trada is leading the clock reaction and design, and Soniwala is responsible for the car's weight distribution and wheel alignment.
Faculty advisor Meenesh R. Singh, an assistant professor of chemical engineering, provided further detail: the Chem-E-Car competition, organized by the American Institute of Chemical Engineers, challenges students across the United States to create a car that can carry a weight up to 500 grams and travel a precise distance on a rectangular course within two minutes. The students have to control how far the car travels by calculating the exact number of reactants needed for chemical reactions to power the car, as well as to determine the right moment to stop.
The team is scheduled to compete in a regional competition in March 2022 and hopes to qualify for nationals.
"Lightning McLaren is the improved and newest model of the 'Hot Rod' car that previously qualified for nationals," Roman said. "One thing we learned from previous competitions is to make our model as simple as possible for the design that we have. Keeping it simple and only doing what is necessary will involve fewer moving parts and therefore less chance of error."
"We are firm believers of Murphy's Law," he added.
Modified on September 14, 2021