Honorable mention for MS student at Ubicomp 2018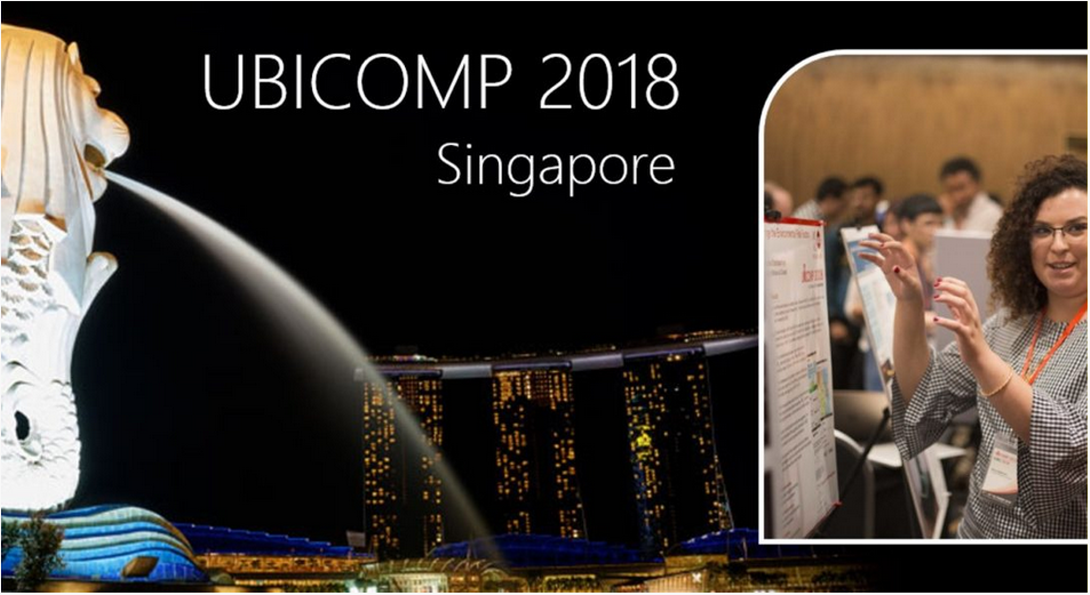 Nina Sakhnini (MS '19) was honored at Ubicomp 2018 in Singapore earlier this month for her research on human-computer interfaces (HCI). Ubicomp is an annual global conference focused on research in pervasive and ubiquitous computing.
Sakhini received Honorable Mention (Top 3 out of 200!) for her poster presentation of her project myCityMeter, a device that detects noise and air pollution, which has shown to produce mild cognitive impairment in older adults who experience long-term exposure. She discovered this problem while researching epidemiological studies with her advisor Professor Debeleena Chattopadhyay in the HCI Lab at UIC.
"During the presentation, I was happy with how people thought that it is a great project and good work," Sakhnini said. "I loved seeing the excitement in the eyes of my audience as I introduced them to myCityMeter and walked them through the project. Most importantly, I loved how people gave me feedback and ideas about the project."
Nina also participated in a Broadening Participation workshop where she connected with students and researchers from around the world.
"We had discussions about the different problems people from around the world go through as researchers. A significant thing I learned from this workshop is 'research-life'
skills," she said. "These are non-technical skills that could help me to sustain a successful research career. My favorite takeaway was "be stubborn and persistent."
Nina plans on expanding her research on myCity Meter. "We are working on replacing the handheld sensing module with a wearable. We are also working on improving the quality of the low-cost sensor readings by constructing algorithms for calibration based on different attenuation and distortion factors. Also, we are working on replacing the cognitive test with an avatar-based interface that will evaluate the cognitive performance," she said.
Although Nina is completing her Masters this spring, she plans on continuing her research and expanding on myCityMeter by pursuing her PhD in Computer Science.
"Once I was excluded from an internship application because I am a woman. I was told that men become scientists and engineers, and I, as a woman, don't fit among them," she said.
"That was when I decided I wanted to be both! I want to be in a leading position- the academic professor: to contribute in the process of creating generations of engineers and scientists and to empower those who might be oppressed otherwise, the scientist in engineering: to contribute to bettering the world by adding to the body of science and engineering."
Modified on August 26, 2019