Chicago EDT wins 2nd at NASA competition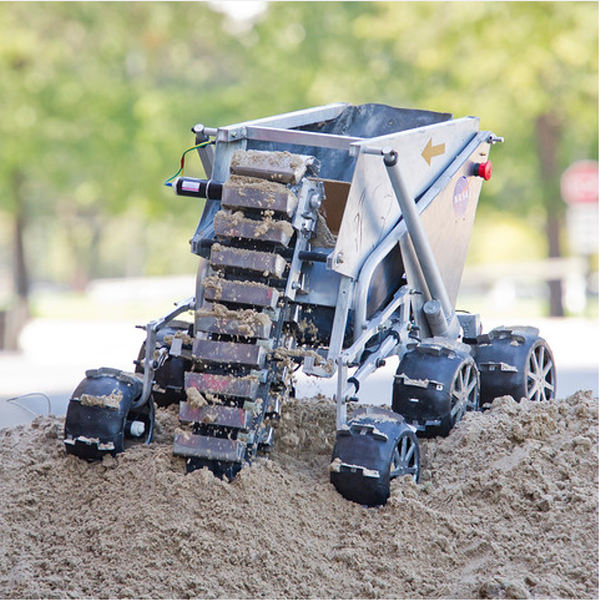 UIC's robotics team, the Chicago Engineering Design Team (EDT), won the Second Place Caterpillar Autonomous Award at the 2017 NASA Robotic Mining Competition. The competition, held at the Kennedy Space Center, challenged teams to design and build a robot that can dig and collect basaltic regolith simulant and autonomously navigate a simulated Martian terrain—objectives designed to help NASA find innovative ways to excavate well-insulated water ice. Chicago EDT beat 44 teams including Purdue University, Illinois Institute of Technology, University of Michigan, and UIUC in its fifth year participating in the competition.
Visit https://www.ece.uic.edu/~edt/edtnews.html for more information.
Modified on August 13, 2019