Yayue Pan named Researcher of the Year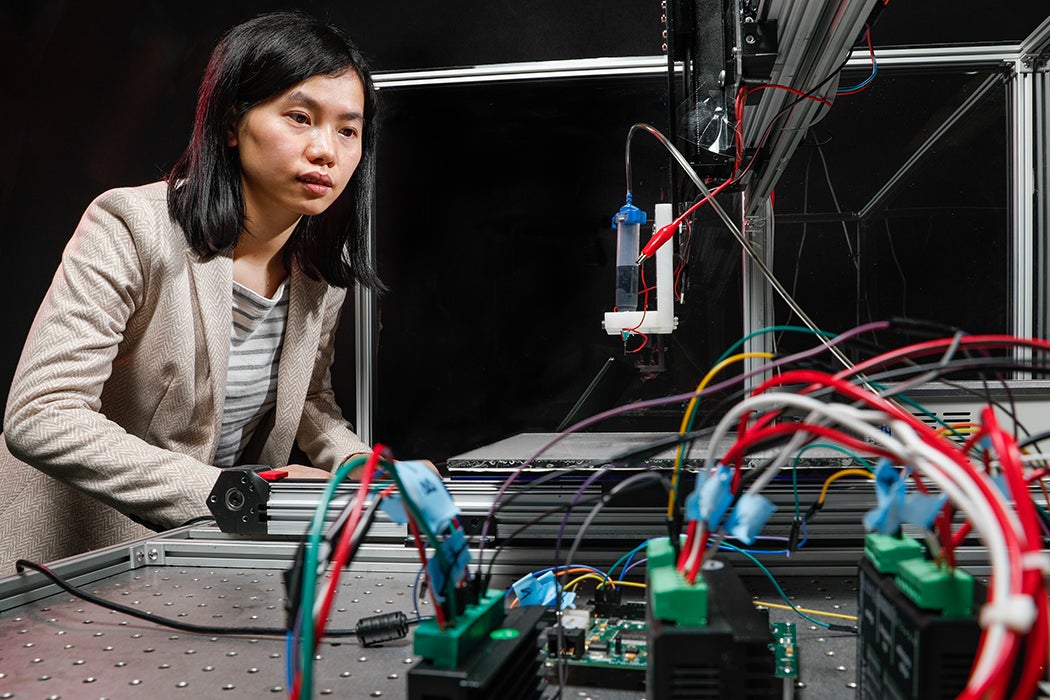 Associate Professor Yayue Pan has been named a 2022 UIC Researcher of the Year Award recipient. She is one of two recipients of the Rising Star Award in Natural Sciences and Engineering from the Office of the Vice Chancellor for Research and the Office of Technology Management at UIC.
The award recognizes and celebrates the efforts and commitment of individuals who advance knowledge as well as inspire and promote continued excellence in research and scholarship at the university.
Pan, who is the director of the Additive Manufacturing Research Laboratory, is focused on novel additive manufacturing processes, and multi-functional 3D printing systems. Her research goal is to solve challenges in the design of additive manufacturing processes and machines, to produce objects with spatially varying material compositions, multiscale features, and pre-programmed material intelligence.
"Our research is making an impact on establishing fundamental knowledge and manufacturing mechanisms for the design and production of functional parts and devices, which is likely to make an impact on every aspect of our daily lives as well as the economy, through applications in fields including surface engineering, robotics, aerospace, energy, bioengineering, and more," she said.
Pan has received multiple grants and continuous support from the National Science Foundation, NASA, and private industries.
Her research and leadership have been recognized internationally in the manufacturing research community. She has been elected the chair of the American Society of Mechanical Engineers (ASME) MED Additive Manufacturing Technical Committee and the chair of ASME CIE Computer-aided Product and Process Development (CAPPD) Technical Committee. Her leadership in ASME CIE-CAPPD was recognized by the 2020 ASME Technical Committee Leadership Award, and she also was named the Outstanding Young Manufacturing Engineer by the Society of Manufacturing Engineers.
Modified on April 06, 2023