UIC will tap state's $500M Discovery Partners fund for expansion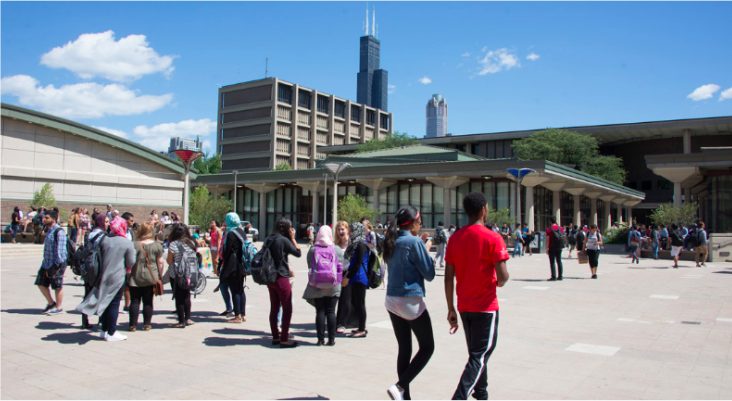 The University of Illinois Chicago will move ahead with construction of two new buildings—one for drug research and another for computer science—thanks to Gov. Bruce Rauner's $500 million in funding for a separate new research facility he has dubbed the Discovery Partners Institute.
UIC will be able to tap millions of dollars of the DPI funding to move past the financing "hump" in making the two new buildings a reality, even though they will also require additional revenue streams from the school and a UIC bond sale, Chancellor Michael Amiridis said today in an interview.
With another record incoming class this year and intense demand from students for computer science as well as health care studies, Amiridis says the new facilities are much needed at the near West Side university, which last year had 30,539 students.
A portion of the DPI funding will also make it possible for UIC
to forge ahead
with a $5 million expansion of its existing UIC Innovation Center. The funds will double the size of that research and corporate collaboration space that has been the site of joint projects with car-maker BMW and equipment maker Caterpillar. Amiridis expects UIC's innovation center to serve as a model for the much larger DPI when it's built on a site along the Chicago River.
Modified on June 30, 2020