Three MIE students awarded Chicago Consular Corps Scholarships
story title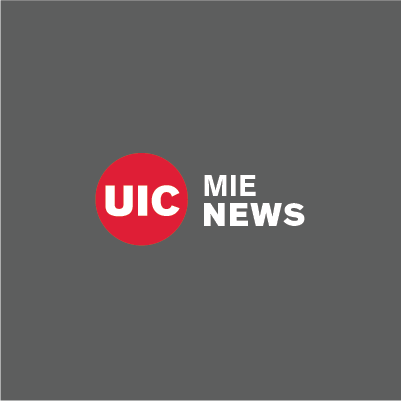 Students Poya Yasaei, Soumyadip Sett, and Panagiotis Bakos have been chosen to receive the Chicago Consular Corps Scholarship for the academic year 2015-2016 from the UIC Office of International Affairs (OIA). The three students will be awarded at OIA's award ceremony on Nov. 18 at UIC. The ceremony coincides with the International Education Week celebration.The students in the department of Mechanical and Industrial Engineering students are three of only 15 successful applicants college-wide who received the award of $1,000, and have a minimum cumulative UIC GPA of 3.5 (on a 4-point scale). Nine scholarships were awarded to foreign students studying at UIC, and one scholarship was awarded to a U.S. national studying at UIC.
Poya Yasaei is working on his Ph.D. under the direction of Assistant Professor Amin Salehi-Khojin in the Nanomaterial and Energy System Laboratory. He is part of an interdisciplinary research group with the mission to advance the state of the knowledge at the boundary of science and engineering. The team pursues fundamental research in the field of advanced materials synthesis, energy recovery and transport at micro/nanoscale. Laboratory information can be found at NESL.
Soumyadip Sett is a Ph.D. student studying under the direction of Distinguished Professor Alexander L. Yarin in the Multiscale Mechanics and Nanotechnology Laboratory. The research activities focus on fundamental and practical aspects of fluid and solid mechanics, especially at length scales ranging from a few millimeters down to the nanometer level. Laboratory information can be found at MMNL.
Panagiotis Bakos is concentrating on his master's degree in MIE's Master of Energy Engineering program. The MEE program is a unique program designed to prepare students looking to advance their career as an energy professional or to work in the many aspects of the energy industry. Program information can be found at MEE.
Attendees must RSVP with the Office of International Affairs at oia@uic.edu to attend the celebration, which will include representatives from the city of Chicago, foreign diplomats, UIC students, and faculty and officials.
Modified on August 13, 2019