Tech talk: Building smart buildings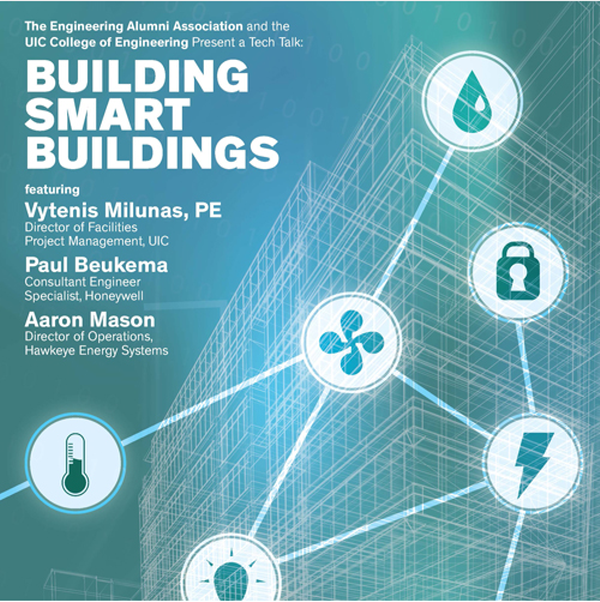 Interested in next-generation building data analytics? Please join us for the first tech talk of the year on February 22, 2018 at 5pm in SEO Room 1000.
Guest speakers will include Vytenis Milunas, PE (BS '82), Director of Project Management at UIC; Paul Beukema, Consultant Engineer Specialist at Honeywell; Aaron Mason, Director of Operations at Hawkeye Energy Systems; and John Villani, Vice President at Grumman/Butkus Associates.
Light refreshments will be served. RSVP here or to eaa-admin@uic.edu.
Modified on August 11, 2019