Sybil Derrible awarded Walter L. Huber Civil Engineering Research Prize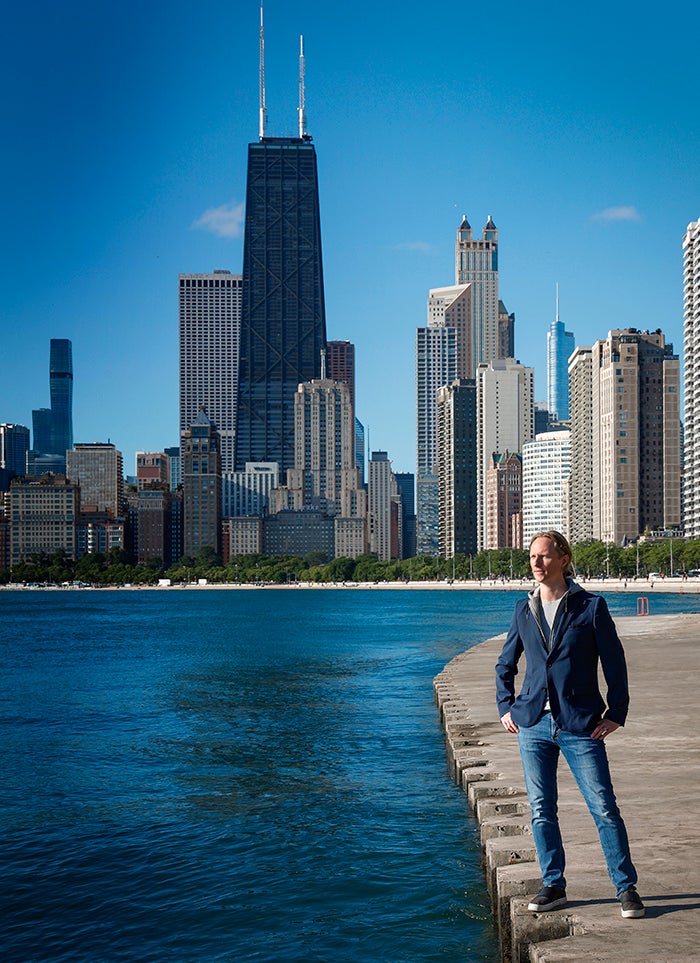 Associate Professor Sybil Derrible was named the winner of the annual Water L. Huber Civil Engineering Research Prize from the American Society of Civil Engineers (ASCE) for his outstanding research on smart, sustainable, and resilient infrastructure.
Derrible is one of only four people to receive the award in 2023, which is the highest-level mid-career research award in civil engineering.
Named after Walter L. Huber, a former ASCE president, the prize is one of the most prestigious awards in the field of civil engineering and is given out to an individual or a group of individuals who have made significant contributions to the field of civil engineering through research.
Recipients are selected by the ASCE Research Council, which is made up of leading civil engineering researchers and practitioners. The council judges the originality and significance of the research, the potential impact of the research on the field, and the quality of the research methodology and presentation.
"The past winners are amazing, and I am thrilled to have joined them," said Derrible, who is the director of the Complex and Sustainable Urban Networks Lab at UIC.
Derrible was nominated by Professor John Crittenden from Georgia Tech, who is a National Academy of Engineering (NAE) member. He also received a letter of recommendation from UIC's Professor of Practice Christopher Burke, who also is
an NAE member and the owner of Christopher B. Burke Engineering, Ltd.
"Dr. Derrible has accomplished a considerable amount of work, has published a textbook with MIT Press, and has initiated a new conference series on urban sustainability," Burke said. "His research interests are focused on his vision for the future of cities, striving to study and design urban infrastructure that is smarter, more sustainable, and more resilient."
In addition to smart and sustainable infrastructure, Derrible's research interests include transport, water, electricity, building energy modeling,
complexity science, infrastructure network design, network science, machine learning, and agent-based modeling.