19 engineering and CS students chosen for awards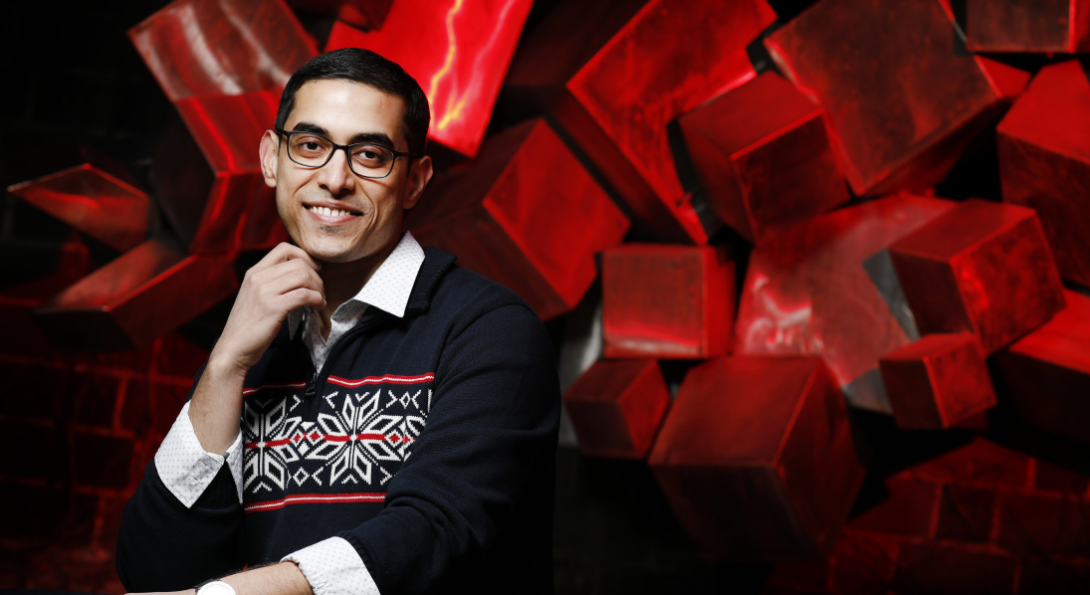 Students from across the College of Engineering received honors from UIC's Graduate College for their research, outstanding leadership, academic achievement, and writing skills.
The Graduate College awards come with funding that supports research, allows students to attend conferences, and helps them to compete in regional and national dissertation and thesis competitions.
These College of Engineering students were honored:
Bioengineering

Outstanding Thesis and Dissertation Award: Minhaj Nur Alam, PhD '20
Alam received the award for his paper "Quantitative analysis and automated classification of retinal images." His PhD mentor was Richard and Loan Hill Professor Xincheng Yao. Alam is completing a postdoctoral research program at Stanford University.
Outstanding Thesis and Dissertation Award: Giulia Soresini, MS '20
Soresini received the award for her paper "Distribution Analysis of the Tongue's Free-Exploration Pattern using an Oral Wearable Device." Her master's thesis advisor was Clinical Associate Professor Hananeh Esmailbeigi. Soresini is completing an internship at the Microsoft Academy for Girls.
Award for Graduate Research: Qiyue Luan
Luan received this award, which helps students take advantage of unique opportunities progress toward their degrees, for the work she is doing in Ian Papautsky's Microfluidic BioMicroSystems Laboratory.
Provost's Graduate Research Award: Mounica Bandela
Bandela received this award, which supports multidisciplinary scholarship and provides a way for students to develop new research directions, for her achievements to date under her mentor, Associate Professor of Medicine Steven Dudek.
Provost's Graduate Research Award: Ghasem Yazdanpanah
Yazdanpanah is a doctoral student who is working with Tolou Shokuhfar in the Richard and Loan Hill Department of Bioengineering and with Mark Rosenblatt and Ali Djalilian in the Department of Ophthalmology and Visual Science. Yazdanpanah hopes to become a clinical scientist focused on ophthalmology.
Provost's Graduate Research Award: Yang Yuan
Yuan has been a member of Associate Professor Salman Khetani's Microfabricated Tissue Models Laboratory since 2017 and expects to complete her PhD in 2021. Her work is focused on cell cultures, Western blot analysis, DNA extraction, and cloning.
Chemical engineering

Provost's Graduate Research Award: Paria Coliaie
Coliaie is a PhD student working in Assistant Professor Meenesh Singh's Materials and Systems Engineering Laboratory. Her work is focused on crystallization research, which has a wide variety of applications, including in medical treatment development. She has been an intern for several summers at the biopharmaceutical company AbbVie.
Award for Graduate Research: Daniel Christiansen
Christiansen is a PhD student working with Assistant Professor Shafigh Mehraeen on computational molecular science in the Molecular Simulations Laboratory.
Computer Science

Provost's Graduate Research Award: Mohammad Arvan
Arvan's award will allow him to develop a new direction for his dissertation or develop a stronger application for funding from external sources.
Electrical and Computer Engineering

W.C. and May Preble Deiss Fund for Biomedical Research Award: Ouday Hanosh
Hanosh, a PhD student, is the fall 2020 recipient of this award, which underwrites research in clinical and basic medical sciences.
Award for Graduate Research: Ahish Shylendra
Shylendra, a PhD student in Associate Professor Amit Trivedi's Advanced Electronics of Nano-devices (AEON) lab, received this award to help her continue with her graduate research.
Provost's Graduate Research Award: Zhanibek Rysbek
Rysbek received a Provost's Graduate Research Award, which provides funding for PhD students to develop new research directions for their dissertations or capstone projects.
Firdawsi Science Fellowship Award: Shahin Khobahi
This fellowship is awarded annually to one graduate-level student from Iran who is attending the University of Illinois. Khobahi is part of Assistant Professor Mojtaba Soltanalian's Waveform Optimization Lab.
National Aeronautics and Space Administration Scholarship: Naveed Naimipour
Naimipour received a full scholarship from NASA to cover his PhD sturies. Naimipour works in Dr. Soltanalian's Waveform Optimization Lab.
Mechanical and Industrial Engineering

Provost's Graduate Research Award: Rukmava Chatterjee
Chatterjee is working with Assistant Professor Sushant Anand to address the many industrial problems associated with ice and frost buildup. Their approaches include developing state-of-the-art anti-icing coatings for use in the aerospace, transportation, energy, infrastructure, and consumer sectors.
Undergraduate Awards
In addition to the graduate-level awards noted above, there were four undergraduate College of Engineering students who received academic awards in fall 2020. They are:
AfterCollege Engineering & Technology Student Scholarship: Dua Shehadeh
Shehadeh, an undergraduate, received the AfterCollege scholarship, which sponsors students in engineering, engineering technology, or computer science.
2020 ComEd Scholars: Anahi Soto, Lauren-Charlise Walls, Caleb Williams
The ComEd Scholars program helps Chicago-area students in STEM fields to address education-related expenses that are not covered by financial aid. It lasts for the remainder of each recipient's undergraduate education.
Modified on December 16, 2020