Spring 2017 commencement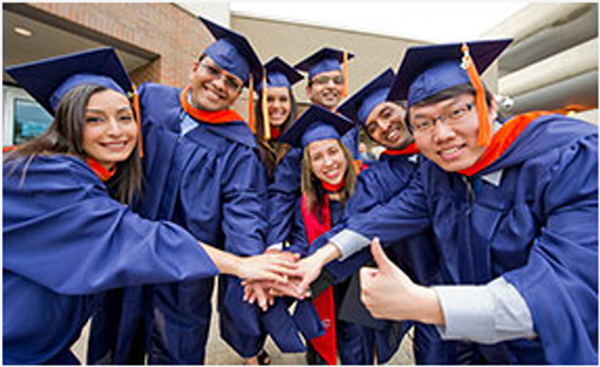 College of Engineering Graduation 2017
Date: May 6, 2017 (Saturday)
Place: UIC Pavilion, 525 S. Racine
Parking: Directly across the street
Student Check-in Time: 12:30 PM @ UIC Pavilion Parking Garage
Doors open to the Pavilion for guests: 1:00 PM
Ceremony Time: 2:00-4:00 PM
The May 6th Commencement ceremony is intended for Spring 2017 potential graduates only. Summer 2017 graduates should plan on attending the December 2017 Commencement.
Tickets are not required
Reception immediately following in SSB Atrium (Student Services Building) directly across the street. We do ask that you be considerate of the space limitations for the reception. We ask that you limit your guests to 8 for the reception. If you have more than 8, please make other arrangements to meet them elsewhere.
REGISTER FOR COMMENCEMENT CEREMONY – DEADLINE: SUNDAY, 4/23/17
Student Information
Modified on August 13, 2019