Professor Zhang research focuses on enhancing memory system dependability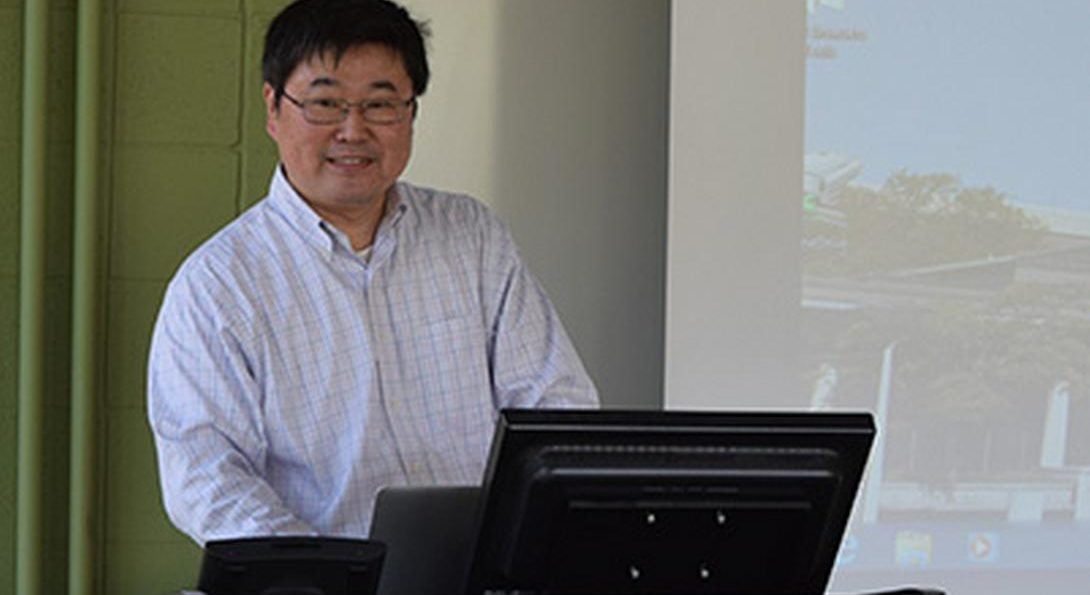 Professor Zhao Zhang recently joined the Department of Electrical and Computer Engineering and he is already making an impact.
When he isn't teaching students in the classroom, the associate professor is researching computer architecture, parallel and distributed systems, and architectural support for system security. His research is geared toward making efficient designs to improve performance, energy efficiency, and reliability of personal and server computers.
"Current schemes for memory error protection are no longer sufficient for reliable operation of server computers," said Zhang. "The project I'm working on explores a unique error protection scheme called MemGuard, which is based on checking memory integrity to enhance memory error protections for server computers as well as to provide a cost- and energy-efficient solution for personal and mobile computers."
According to Zhang, his research has the potential to significantly improve the dependability of computer systems without incurring high cost or energy overhead.
The fabrication of computer memory is no longer as reliable as it was in the past. The fabrication is becoming more and more dedicated, which is a good thing. It means memory capacity is increased, and we can put more and more transistors and electrical components inside the chips. The improvement has been dramatic, and that is why we have bigger and bigger memory today. However, the downside of this trend is the circuits are getting smaller and smaller, and therefore they are not as reliable as before at transistor level.
"What I proposed to do in my research is to use a simple way to enhance reliability," said Zhang. "The challenge is we don't want to increase the cost or the energy consumption of the memory. Today's memory for server computers can be quite expensive and can consume more power than the processor."
According to Zhang, we need more protection on top of the Error-Correcting Code (ECC) for server memory. ECC memory is a type of computer data storage that can detect and correct the common types of internal data corruption. It is used in most computers where data corruption cannot be tolerated under any circumstances, such as for scientific or financial computing. MemGuard can enhance the reliability of those computers.
However, memory inside personal computers doesn't yet use ECC, which means the common desktop or laptop computer doesn't have error protection. Zhang wants to find a solution that can also work without ECC. The general idea is to design memory integrity checking scheme.
"For example, if I download a file from the Web, how do I know it's a good one?" asked Zhang. "Basically we created some checksum for program or data coming into the memory modules and coming out of the memory modules. It will check periodically. We don't have to change the way we fabricate the chips or make modules. We only have to change the memory controller in the processor. It is a low-cost solution that can work alone without ECC, or work with ECC as an enhancement.
Professor Zhang's current research on this topic is supported by a grant from the National Science Foundation entitled "SHF: Small: Enhancing Memory System Dependability by Integrity Checking." He is the co-principal investigator for the three-year award, which runs until June 30, 2019. Zhang was originally the principal investigator when he submitted the proposal as a faculty member at Iowa State University before he joined UIC in January 2016.
Learn more about the professor and his research at Zhang profile.
Modified on August 13, 2019