Professor Mashayek leads development of campus computing backbone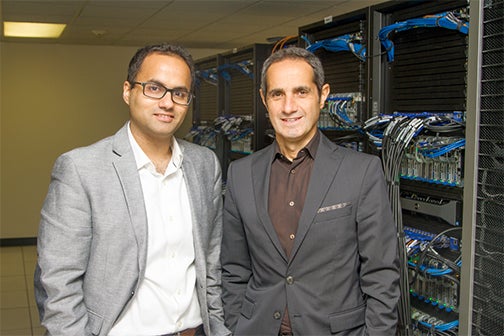 MIE Department Head Farzad Mashayek is the principal investigator of two new National Science Foundation grants totaling $1.1 million, which is going toward constructing the foundation of a computing system for big-data mining and high-performance computing.
The new equipment is called SABER, which is an acronym for "Shared Analytics and Big-data Enterprise Resource." It will build upon a legacy of high-performance computing clusters at UIC, which bring together a community of researchers to share resources and know-how. SABER will be shared across all disciplines at UIC, which includes researchers and centers in nine colleges throughout the university. Mashayek uses HPC to study supersonic combustion in the Computational Multiphase Transport Laboratory.
The full story from UIC News can be found at East Meets West: SABER Builds Campus Computing Backbone.
Modified on August 13, 2019