Nine CS PhD students honored at ITF's "Fifty for the Future" awards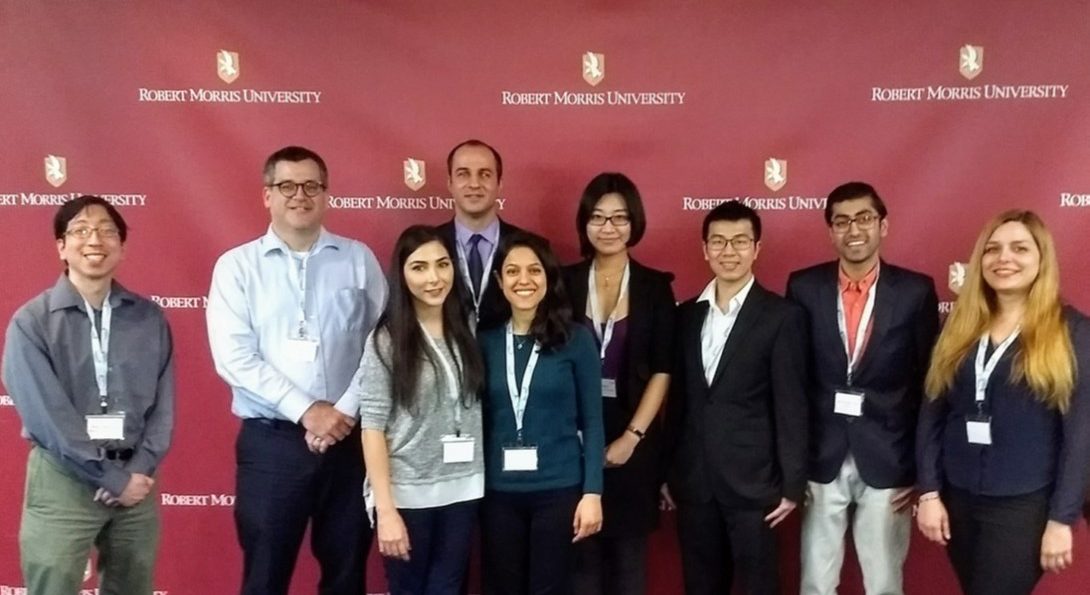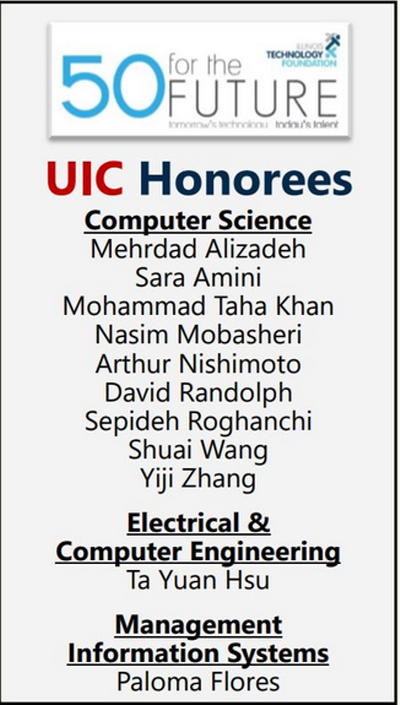 UIC had the largest number of winners with eleven students who were honored at Illinois Technology Foundation's (ITF) annual Fifty for the Future awards ceremony held on March 15 at Robert Morris University in Chicago.
The award honors 50 local college students and ten local high school students for their aspirations in the field of technology, along with their academic achievements, and builds awareness of tomorrow's workforce talent for the Illinois technology ecosystem.
The UIC Computer Science Department was represented by nine PhD students (listed above and to the right) who were recognized for their pursuits within the field of technology.
Modified on August 19, 2019