New undergraduate concentrations enhance industry relevance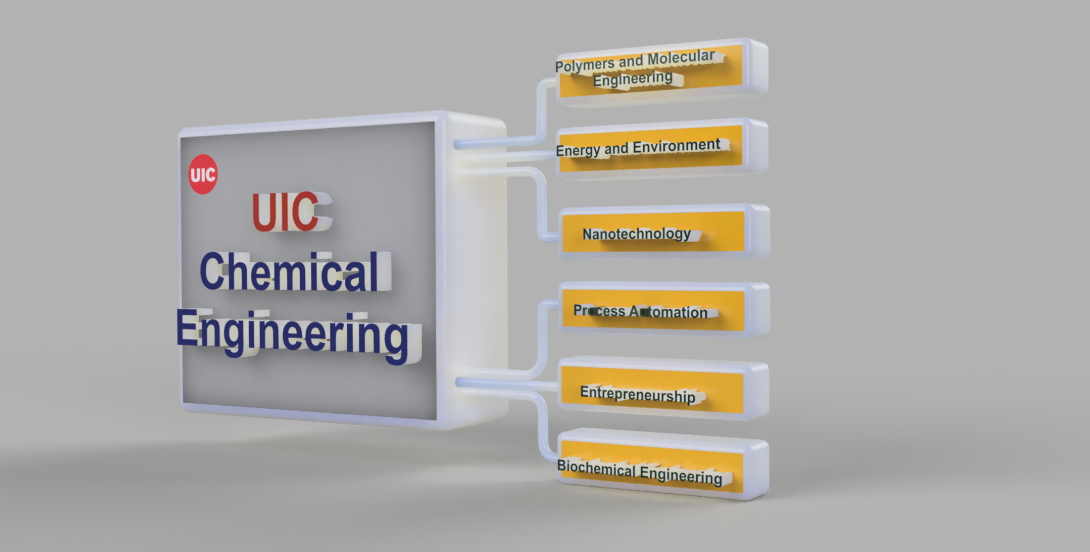 UIC chemical engineering will offer five new undergraduate degree concentrations starting in fall 2021. They will join the existing concentration in biochemical engineering.
The concentrations will be available to incoming freshmen and transfers as well as current undergraduates. They are:
Polymers and molecular engineering
Energy and environment
Nanotechnology
Process automation
Entrepreneurship
The skills required in the engineering industry have evolved, and the department is committed to keeping pace, Professor and Department Head Vikas Berry said. The concentrations were informed by surveys of alumni and industry partners.
"We picked concentrations that prioritize skill development, industrial requirements, environmental sustainability, and knowledge development," Berry said. "The concentrations will also help strengthen our graduates' competence and competitiveness when they start their careers."
The department will continue to offer the concentration in biochemical engineering that has been in place for years. It is ideal for students who have an interest in biology or medicine, or for students who see themselves pursuing a career where they will develop new medical treatments.
Alan Zdunek, the director of undergraduate studies, said the topics covered in the new concentrations play a central role in the biological, chemical, industrial, environmental, and pharmaceutical fields.
The concentrations will help to bridge the knowledge gap between traditional areas of chemical engineering—such as polymers, process automation, energy, and the environment—and state-of-the-art technologies such as molecular engineering and nanomaterials, he said.
"Students will learn how to apply core chemical engineering principles in these specialized areas, which will increase their hiring potential, lead to more opportunities after graduation, and position students to make significant long-term contributions to their fields and the world," Zdunek said. In particular, he said, "we know that many of our students have an interest in creating their own companies, and the entrepreneurship concentration will provide a solid foundation they can use to start up a company."