Congratulations to Don McLauchlan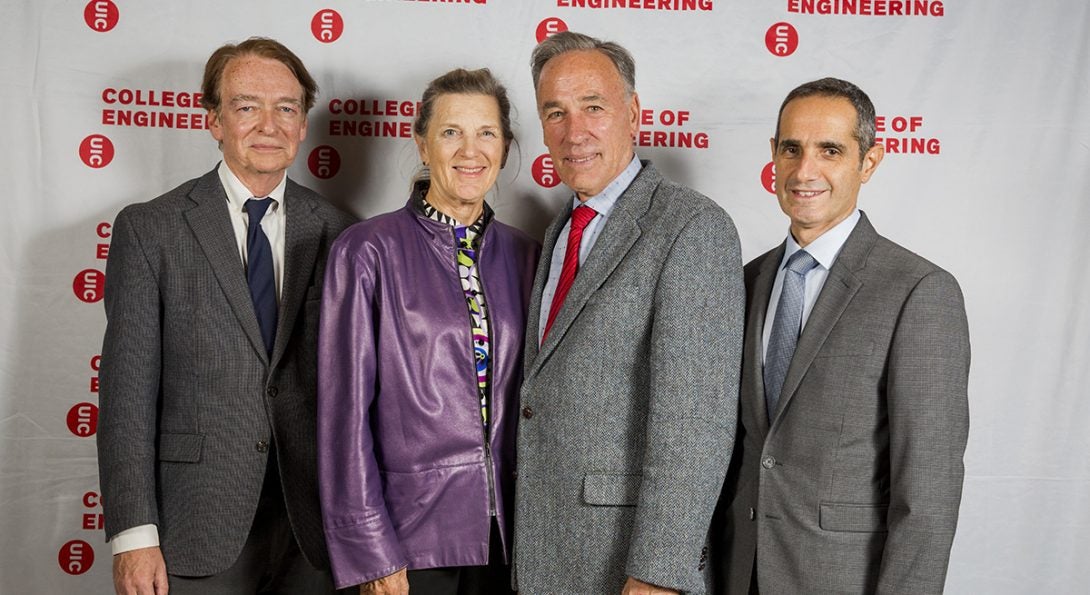 Winner of the 2018 UIC Engineering Alumni Outstanding Achievement Award
Don McLauchlan, a member of the Master of Energy Engineering Advisory Board, recently won the UIC Engineering Alumni Outstanding Achievement Award. This award is presented to alumni who, through their achievement in their field of engineering, have significantly enhanced the industry and who inspire and help to instill a sense of pride among the alumni, students, faculty and staff of UIC.
Don has served as one of Elara Engineering Principals since the firm's founding in 2001. Prior to that he was Technical Solutions Leader and General Manager for Honeywell after Honeywell's 1999 acquisition of Arrowhead Environmental Control, the company he owned and was President and CEO of from 1978 to 1999.
Throughout his career, McLauchlan has demonstrated a passion for energy efficiency which has been a catalyst for his numerous innovative engineering solutions. McLauchlan is an active member of many professional organizations including ASHRAE, ASME,AEE, NSPE, American Solar Energy Society and a member of several civic boards.
He earned his B.S. in Mechanical Engineering from the University of Illinois Chicago, and his B.A. from Southern Illinois University.
Learn more about the MEE program at http://energyengineering.uic.edu.
Modified on June 30, 2020