Bioengineering department sends students to virtual conference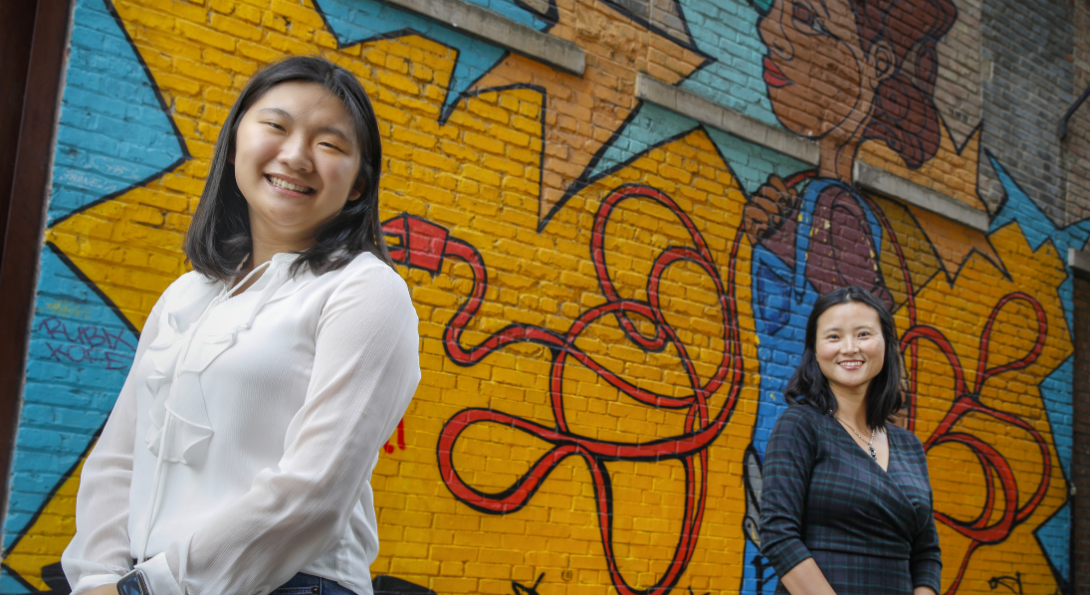 The Grace Hopper Celebration is one of the largest and best-known conferences in the world for women in technology. Six students from the Richard and Loan Hill Department of Bioengineering were able to attend this year thanks to generous scholarship support.
Conference speakers included tennis superstar Serena Williams, U.S. soccer player Megan Rapinoe, tech executive Marian Croak, and tech advocate Ellen Pao. The celebration also featured a career fair and virtual interview hall. Past Grace Hopper events have drawn almost 25,000 participants from all over the globe.
The UIC BioE participants were Xinge Wang, Daiging Chen, Laya Krishnan, and Voleti Chandhana, who received internal department scholarships to attend; Andrea Ohk, who received a Grace Hopper student scholarship award; and Michelle Ramirez, who won a Women of Color Scholarship.
Clinical Assistant Professor Meishan Lin organized an information session earlier this spring to encourage her students to apply for scholarships and to attend the event.
"The celebration is such a great opportunity for our students to experience the outside world, especially those who are interested in bioinformatics and other data science fields," Lin said. "The feedback from our students who attended GHC is always positive, and we wanted to continuously support our students to attend this great conference this year despite [that] it went virtual due to pandemic."
Ohk, an Illinois native, is a senior concentrating in bioinformatics who hopes to start medical school in fall 2021. Grace Hopper was an attractive opportunity for her because of its many talks on technology, including ways to handle massive databases and data visualization. But she was surprised how many other topics got her attention, too.
"I spent a lot of my time listening to conversations about ethics, career development, and work environments," Ohk said. "There were so many talks about advocacy, navigating imposter syndrome, and handling difficult conversations. I also really enjoyed the presentations from successful women who were inspiring to listen to."
Ohk said the celebration reinforced the importance of support to professional and personal success. It's a great feeling to realize you are not alone, she noted, a message that has added importance this year.
"I would definitely recommend other bioengineering students attending any meeting if given the chance," Ohk said. "Of course, many of these meetings would be better in person, but I think that the virtual setting was also nice." She noted that Grace Hopper is slated to be held in Chicago in 2021 if large events can be held in person, representing an exceptional local opportunity for UIC students.
Modified on December 07, 2020