BioE imaging PhD student accepted into neurology training program focused on Alzheimer's disease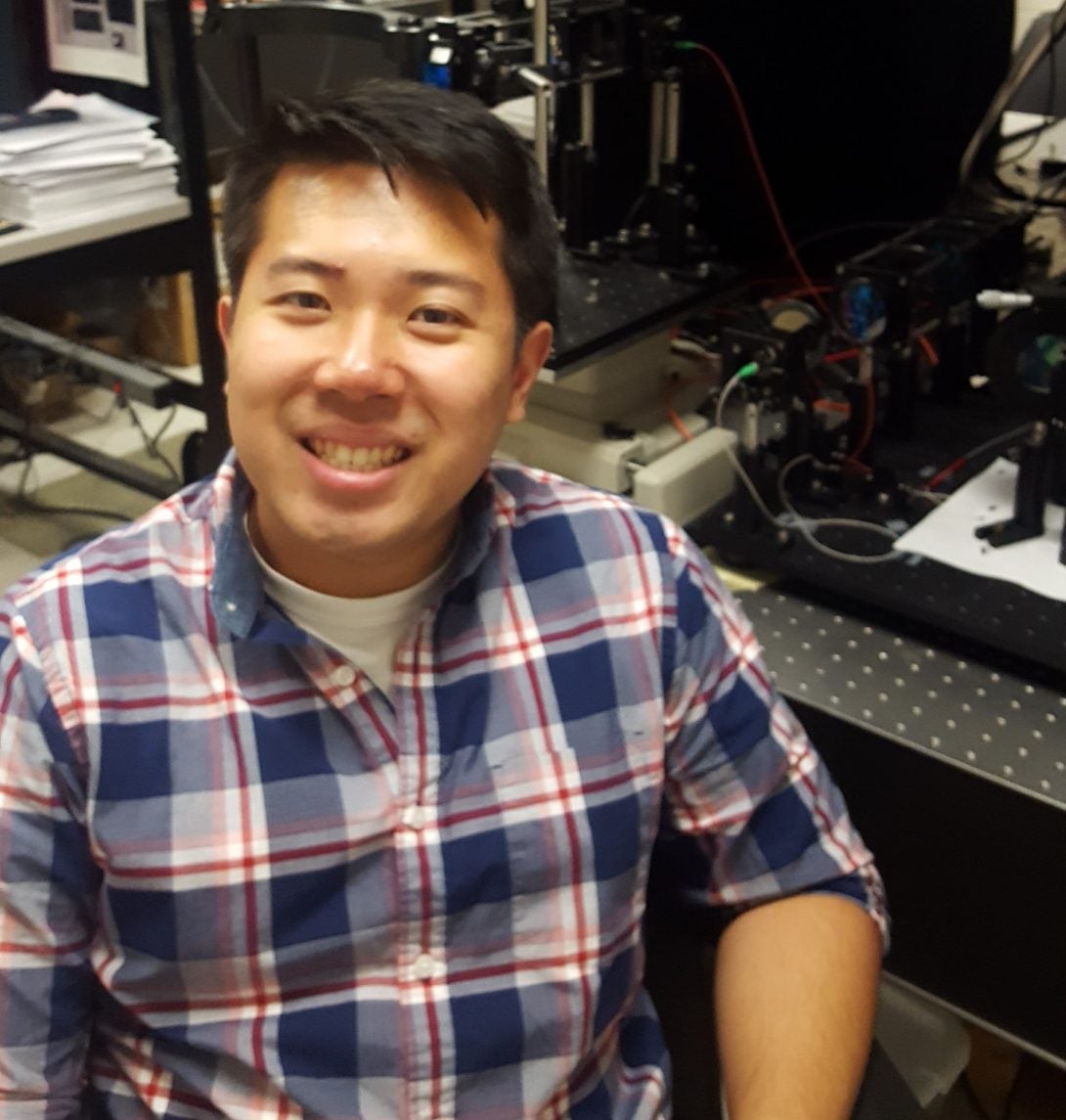 The eyes long have been described as the windows into the soul. Now a UIC doctoral student and his fellow researchers are hoping the eyes can also provide a glimpse into the brain, with the goal of studying and detecting Alzheimer's disease.
David Le, a first-year PhD student in the Richard and Loan Hill Department of Bioengineering, received a New Investigator Award-funded fellowship titled "Training Program in the Biology and Translational Research on Alzheimer's Disease and Related Dementias."
The fellowship's goal is to bring together two distinct fields of research to generate new insights, Le said. It also allows him to work under two mentors, his current PhD advisor, Xincheng Yao, Richard and Loan Hill professor of bioengineering and ophthalmology, and Orly Lazarov, a professor in the College of Medicine.
"The training program combines imaging technology development and translational study, Le said. "In this project we take images of the retina of mice in the lab and will then conduct histological studies in collaboration with Dr. Lazarov's lab to help us verify the Alzheimer's in the brain and the retina."
Le said Yao's Biomedical Optics and Functional Imaging Laboratory is focused mostly on advanced optical imaging technology for eye research. The lab recently received funding to investigate whether optical coherence tomography (OCT) and OCT-angiography (OCTA) could be used to detect neurovascular dysfunction in the retina. Le noted that Alzheimer's causes neurons in the brain to begin to die off, which they believe can be detected by looking at the neurons and blood vessels in the retina.
"There tends to be a lot of good correlation (between the retina and the brain.)," Le explained. "If we continue to see this with further study, a person could go in and get his or her eyes imaged noninvasively and see if they have a low or high chance of Alzheimer's. Then we will know if further monitoring or intervention is needed."
Le's work has the ardent support of his advisor. Yao pointed out that Le's findings have already been published in a prestigious journal.
"I have no doubt that David will continue his great contributions to advance our understanding of retinal neurovascular changes correlated with Alzheimer's disease, promising new biomarkers for noninvasive assessment of Alzheimer's disease through the eye window," Yao said.
Le received his undergraduate degree in biomedical engineering and his first year as a PhD student has been focused on quantifying OCTA data using machine learning. His training program is initially scheduled to run for one year and is renewable for additional years.
"I hope to make good progress and would like to continue moving on to human trials and continue to make further strides into the clinical space with this research," Le said.
Modified on September 04, 2019